Covering 95 percent of the UK with Superfast broadband has been a part of the government's Broadband Delivery UK (BDUK) initiative since 2011 and after some delays, it seems that goal has finally been achieved. The details were collected last month, and while Northern Ireland, Scotland and Wales fall below the margin, England's overachieving averages it above the proposed line.
In fact, Scotland and Wales linger below the 95 percent line, whereas Northern Ireland dips as low as 86.7 percent coverage for Superfast connections, according to thinkbroadband.com. The current definition for 'Superfast' is achieving speeds of at least 24 Mbps, which has increased from the original 20 Mbps at the time of the initiative's proposal. It's worth noting that this isn't measured via geographic coverage, either, but instead covers population.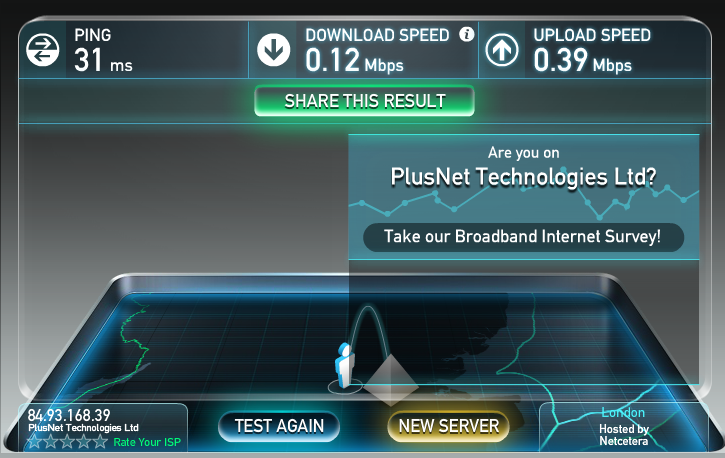 The goal was set in motion at the turn of the decade, in which over the years the government has invested a total of £1.7 billion to Internet Service Providers (ISPs) in order to provide coverage where there was none prior. This was delayed an extra two years, but managed to complete on time with the reevaluated deadline of 2017. Openreach is the biggest contributor to this, in which the returned profits are being reinvested in covering more areas alongside upping the speed of its fibre connections.
Moving forward, new goals have been set for the initiative with a proposal of 97 percent coverage in the UK by the end of 2019 and as high as 98 percent in 2020. Pairing this with the UK announcing it is making 10 Mbps broadband a legal right means that by 2020, ISPs will be legally obliged to connect anyone that asks to a network of sufficient speed. This will finally quell the 3.8 percent of the population that endure less-than-ideal connection speeds, including the downtrodden 0.7 percent that suffer from less than 2 Mbps.
KitGuru Says: By the time 2020 rolls around, it's likely that Superfast will again be reevaluated to something higher. But it's good to keep aiming for that high 100 percent barrier as it means that the UK might finally have acceptable internet for a developed collection of countries. How do you feel about your internet speed? Will these new plans help you?