Although the airship might be an iconic design of the past, perhaps most thought of as a flight option around the first World War, it's showing a lot of potential for the future too. Having completed the first flight test of the Airlander 10, the largest aircraft in the world, we could be heading towards a new golden age of airships.
Airships might not be anywhere near as fast as conventional aircraft, but what they lack in speed, they make up for in efficiency. By using the natural buoyancy of helium and a little fixed wing lift, the Airlander 10 is slated to be capable of lifting 10 tonne payloads without using much fuel or power.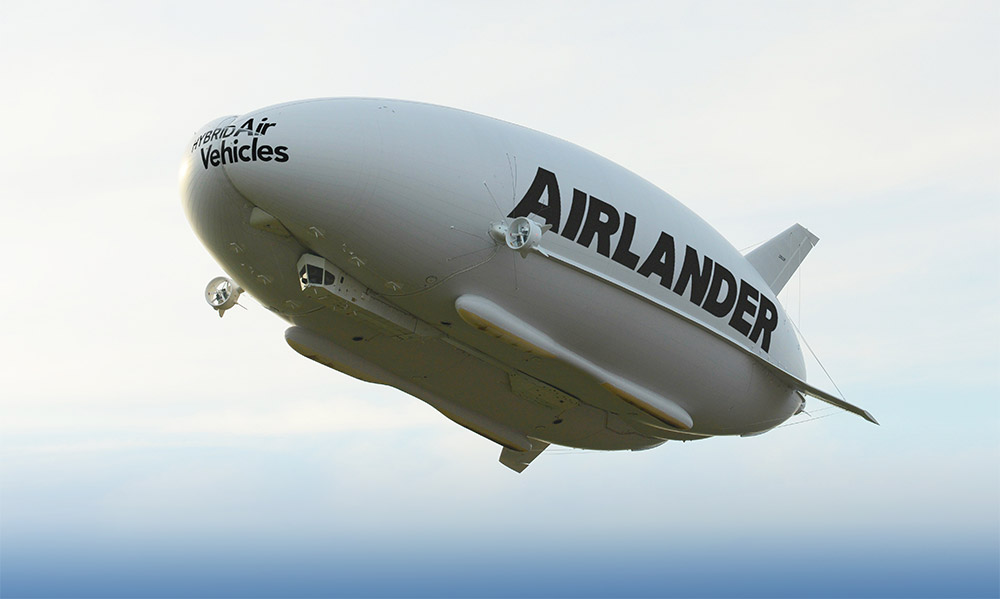 Think of it as a fast ship, rather than a slow plane.
Of course it wouldn't be much of anything if it couldn't fly, but following the first test flight of the Airlander 10 in the UK, we can happily report that it flies just fine. The developers at Hybrid Air Vehicles put it through its paces around Cardington Airfield, having it hit speeds of around 40 miles per hour, while making short turns and conducting tests on the pressure of the helium envelope.
*Warning* Turn sound down before playing, the helicopter filming the flight is rather noisy.
[yframe url='http://www.youtube.com/watch?v=icbR369FZZs']
Although most likely to enter use as a cargo vessel, the Airlander 10 could have some military applications. Ars reports that while the Kevlar, Mylar and Vectran envelope is certainly not bulletproof, it would fly out of range of small arms fire. It also has a very low profile for radar detection and generates almost no heat, so would be difficult to track for a lot of missile systems.
Due to the ease with which airships can hold positions in the sky without much fuel usage too, airships have a lot of potential as static communication or observation posts. With the improved efficiency of this new design, it will be interesting to see if it catches on.
Discuss on our Facebook page, HERE.
KitGuru Says: It wonder if fleets of airships could take on some of the roles filled by giant cargo ships. 10 tonnes isn't exactly a lot when it comes to enormous containers, but considering these airships can travel more than three times as fast as those ships, it might be a good way to get somewhat important cargo somewhere without the high-cost of fixed wing air travel.