Forget Amazon deliveries, drug deliveries to jail are one of the hottest uses for drone technology right now and the British police are trying their utmost to stop it. To do so, they've launched "Operation Airborne," a special task force to tackle drone deliveries into jails around the UK.
This comes following a discovery of two separate drone deliveries that were bringing mobile phones and assorted drugs into London's Pentonville prison earlier this week. Although neither made it into the prison, the intention was certainly there and this sort of thing is happening at all sorts of prisons around the country and indeed the world.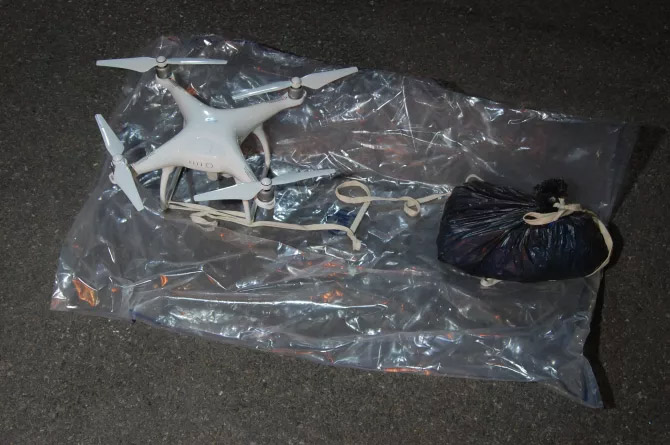 Source: Metropolitan Police
In 2015, there were 30 recorded incidents of drones being seen bringing packages into prisons. Most were stopped, but not all and there are likely many that go undiscovered.
Operation Airborne is quite a basic scheme as it stands and seems to involve mostly observation of prisons and their surrounding areas, however the police are also appealing for any witnesses who may have seen the people involved in flying the drones. Although the material and the delivery system have been recovered, nobody involved in the delivery, from the exterior or interior of the prison, has been found.
It seems likely that this a growing problem for prisons. It will be interesting to see what measures are brought in in the future to try and curtail their usage.
Discuss on our Facebook page, HERE.
KitGuru Says: I always thought prisons were a great example of why the War on Drugs is ridiculous. If you can't keep drugs out of prisons, how can you expect to keep them out of society at large?