Although many electric car makers are looking to bring the price down for their next models, not everyone is doing so. Electric vehicle startup, Faraday Futures, has opened up its CES show with the FF91, a high-end, electric 4×4 that will cost upwards of $180,000.
Although the FF91 isn't set to go into full production until 2018 – after companies like Tesla have released its much more affordable Model 3 – Faraday Futures doesn't think this will pose a problem. When released, it claims that the FF91 will be the most advanced electric vehicle in the world, with a range just shy of 380 miles per charge and a combined horsepower of 1,050, giving it potentially monstrous performance.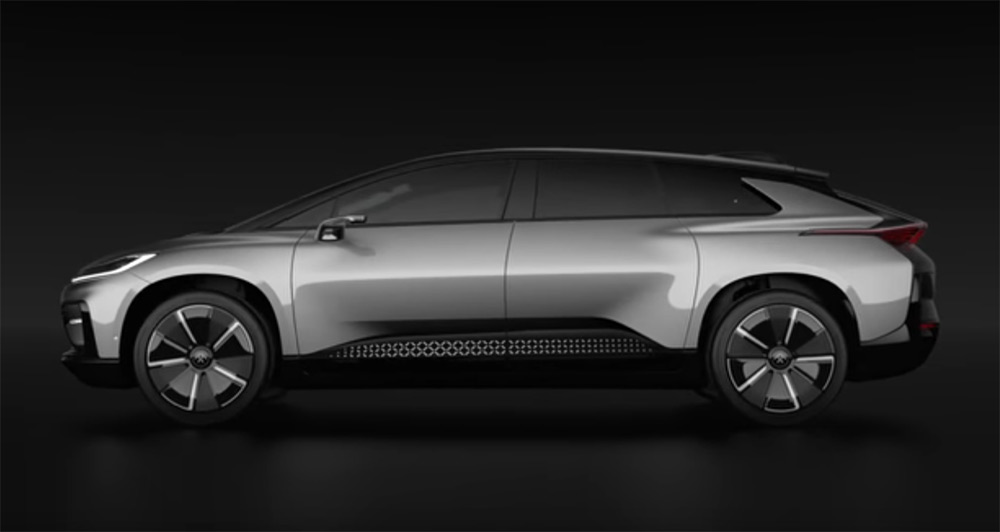 The doors of the FF91 will open automatically thanks to smart sensors and heads up holograms will be projected on the windscreen for increased driver awareness. While not planned to enable automated driving at launch, the car will come with sensors and cameras to make that possible in future software updates.
With a modular design and a flexible battery layout, Faraday futures claims that it will be able to quickly iterate upon the base design and will have new models for release shortly after. Presumably cheaper versions too, as the market for high-end electric cars is already reasonably saturated considering the small market for them at this time.
[yframe url='http://www.youtube.com/watch?v=LO6Zyitikww']
Reuters reports there is some concern about Faraday Futures though, as with more than a year to wait until its first product, its financial difficulties will not be abated for some time. While it is backed by Chinese billionaire, Jia Yueting, the man does have investments in other electric vehicle companies, so it will be interesting to see where his attention and money goes in the next 24 months.
Discuss on our Facebook page, HERE.
KitGuru Says: That's an unique looking vehicle and a shocking amount of power. It will be interesting to see how capable the FF91 is when released, even if it will be well out of reach of almost all drivers.