Although there are some parts of the world that have considered banning the practice of texting while walking, the German city of Augsburg, just outside Munich, is trying something different. To prevent its smartphone users from endangering themselves on the roads, it's added LED traffic lights to crossings at different points in the city, letting you see how safe it is to walk, without even needing to look up.
While this might seem like a costly way to aid those too lazy to lift their head when looking to cross a road, it is a reaction born of tragedy. A 15 year old girl was recently killed when attempting to cross a road while wearing earbuds and looking at her phone.
Traditional lights are still in place for those not addicted to their smart devices, but the city authorities hope that by embedding low-power LED lighting in the roadways, they can help prevent any more tragedies in future, as per N-TV (via Ars).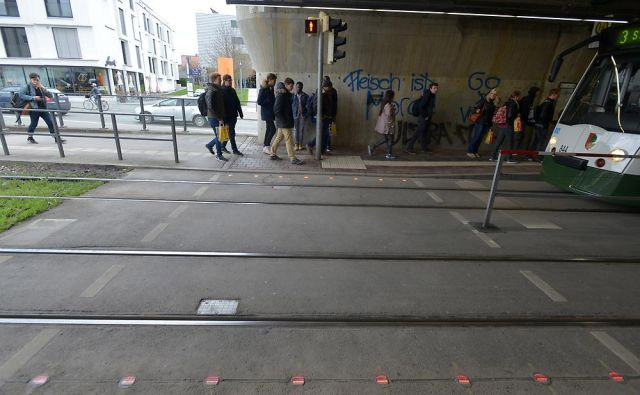 Source: N-TV
"We have the additional lamps installed on two crossings that are especially frequented by the relevant target group," said the city's spokesperson Stephanie Lermen. Specifically these lights have been installed near the local university, with the aim to help younger people and commuters, who are more likely to be smartphone obsessed, to get across the road safely.
While no one is quite sure whether these lights will have much of an impact, the city council hopes that it will be a positive one. Much has been made of the move in Germany however, with local press lampooning the idea and deriding those who would text and walk as 'smartphone zombies.'
Discuss on our Facebook page, HERE.
KitGuru Says: Do you think the practice of absently texting while walking should be pandered to? Or should authorities keep encouraging people to be more spatially aware?