Even though drones may bring the promise of faster deliveries, wonderfully gimballed footage and the ability to really up the ante on curtain peeping neighbours, they're also seeing a lot of use in military and policing sectors. In India for example, they've been trialling them for use with crowd control by fitting them with tear gas and they've proven rather effective.
Yashasvi Yadav, head of the local police in the city of Lucknow, said that the drones had done excellently in tests and had been used to disperse tear gas from various heights for the purpose of dispersing crowds. He went on to explain that tests have involved utilising the drones in high-wind and congested areas, to make sure that the gas is specifically targeted and doesn't have too much of a collateral effect on the surrounding area.
"Pepper is non-lethal but very effective in mob control. We can spray from different heights to have maximum results," he said.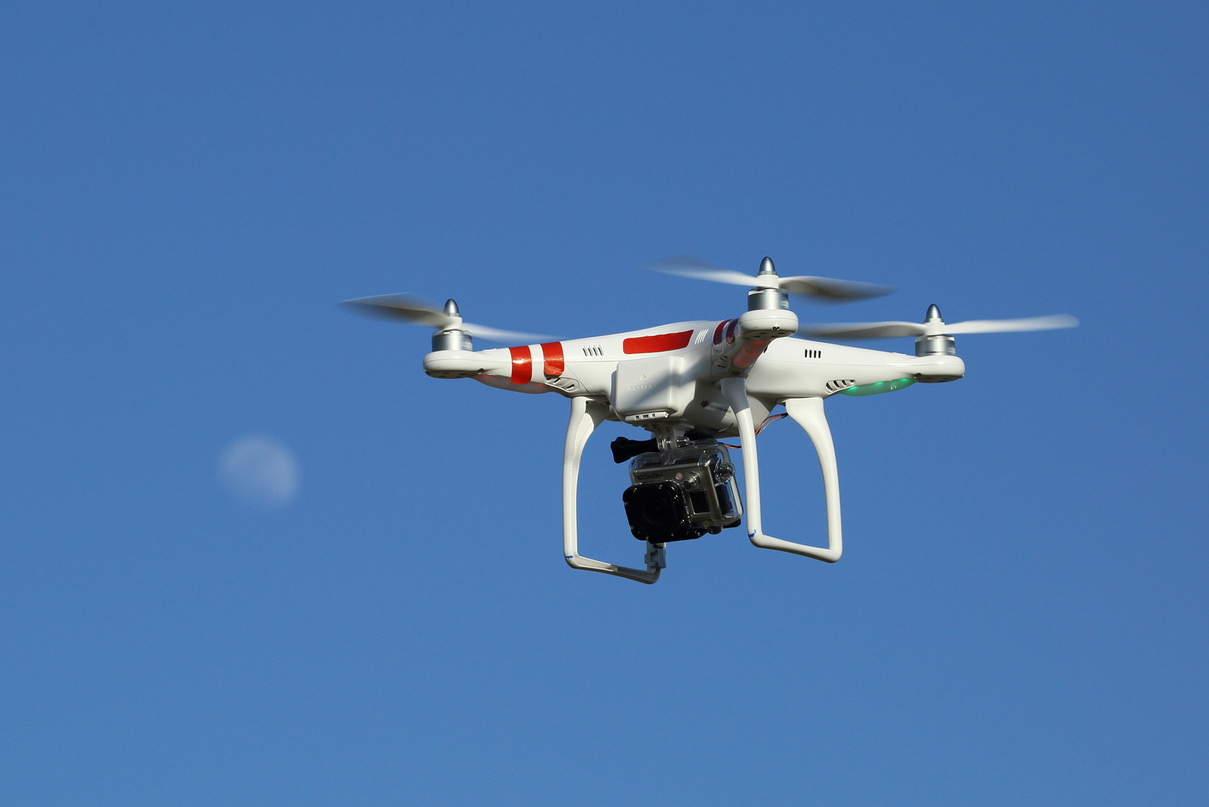 I get the feeling the silhouette of this will get increasingly threatening in years to come
The drones will begin use later this month and can act autonomously once given commands. They are able to fly just over half a mile from their operator and can carry a camera and several pounds of pepper spray, depending on the desired flight time.
As The Telegraph poins out, India often has passive protests that require little management, but violent ones regularly break out too. Hopefully it's more the latter that the police will utilise its new weapon for controlling.
Discuss on our Facebook page, HERE.
KitGuru Says: You would imagine that the gas would need to be deployed from quite a height, otherwise a quick, accurate rock throw could put a real dent in the department's finances.
Image Source: Don McCullough/Flickr