Tesla's latest drive has been to bring down the price of electric vehicles, which it will officially do in spectacular fashion when the Model 3 is released at the end of 2017. But it's also working on improving range and performance and it's managed to do that with a new battery upgrade option for all Model S and X cars in the near future.
The P100D upgrade for the two vehicles, is a redesign of the batteries they use. Although the chemical composition of the batteries remains the same, Tesla has developed a technique to get an extra 10 per cent power in to them, creating a 100kWh design, hence it's called P100D.
This $10,000 (£7,600) upgrade for new buyers, or $20,000 upgrade for existing owners (as the P90D batteries would need to be recycled), improves the Model S performance to allow it to accelerate to 60 miles per hour in just 2.5 seconds with Ludicrous Mode enabled. This makes it faster than any non-limited run vehicle in the world.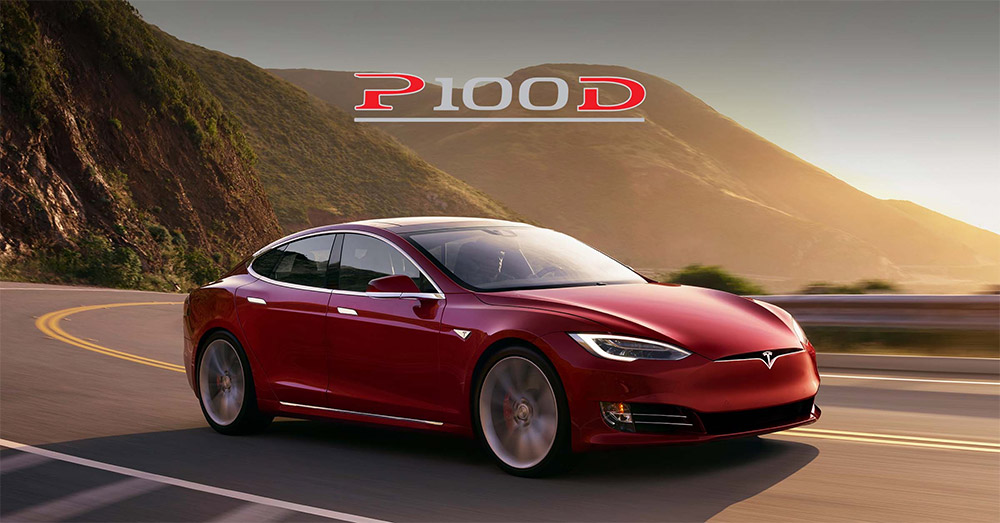 Technically the LaFerrari and Porsche 918 spider accelerate quicker, but they are far more expensive and cannot be bought new. The Model S can be ordered now and if you did, you would get extra range with this upgraded battery too. The new Model S P100D can travel up to 380 miles on a single EU cycle charge, giving it the longest range of any production electric vehicle yet.
The Model X too can benefit from this upgrade, giving it a 0-60 as low as 2.9 seconds, as well as extending the EU range to 330 miles.
Tesla did acknowledge in its announcement that it is aware this sort of upgrade is rather expensive, even for what it gives you. However these sorts of expensive purchases are what has allowed it to develop lower cost versions like the upcoming Model 3, which should make it possible for just about anyone to buy an electric car in a few years' time.
Discuss on our Facebook page, HERE.
KitGuru Says: It's strange to imagine that it's probably no more than a decade before a lot of us are driving autonomous, electric vehicles. The roads are going to look very different.