BitTorrent wants to take the internet in to a new direction with its new browser, Maelstrom, which will run on the BitTorrent protocol. The web browser is in the closed alpha testing phase currently but the development team wants it to solve several problems the internet is facing at the moment including privacy, efficiency and openness.
BitTorrent wants to move away from users connecting to a server to view a website or access content and instead make everything peer to peer. This way, web publishers could create a website and others visiting the page would automatically help share the site's content, similarly to how seeding a torrent helps others obtain and then share the file.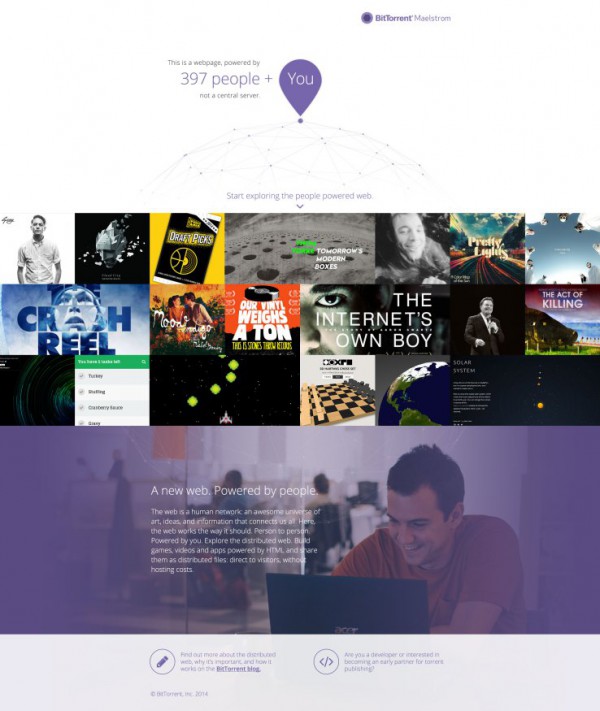 In the words of BitTorrent CEO, Eric Klinkler, some of the few of the main benefits of this would include: "Fewer centralized servers to get in the way of you and your data or you and the content you're interested in — certainly less barriers between you publishing content, as well."
The Maelstrom browser is built on Google's open source Chromium browser, allowing users to render the contents of a BitTorrent package. The development team has recruited some testers for the closed alpha and is hosting some sites in order to help figure out what the next step is.
"Maybe there's a way to solve net neutrality with technology. Maybe we don't need to attack from a policy perspective."
Discuss on our Facebook page, HERE.
KitGuru Says: A peer to peer browser sounds like an interesting idea, although I do wonder if it will catch on. Would you guys use a peer to peer browser in the interest of privacy and net neutrality?
Source: The Verge, Tech Crunch