Media companies are constantly trying to gain access to user information in their fight against online pirates and from time to time, courts do sympathize with them. This week, a Dutch court has ordered Google to hand over the personal details of a user who put pirated eBooks up on the web for others to download. The information was requested by BREIN, an anti-piracy group working on behalf of several publishers.
Now this wasn't a pirate looking to publish eBooks for people to download for free. He took the work of other authors, set up a Play Store account and put them up for sale at a lower than usual price in order to profit from them, which is obviously a very dodgy move. The person selling the pirated eBooks used the name Dragonletebooks/ Flamanca Hollanda, once Google was aware of the practise, it removed the books in question from sale.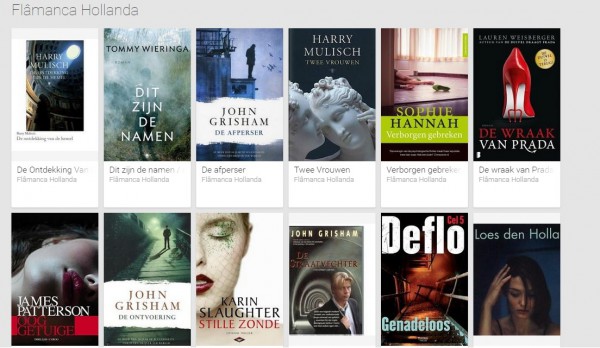 Data that Google has been ordered to hand over includes IP addresses, home address, names, emails and even bank account information. Google attempted to argue that handing this information over could violate international privacy laws, but that didn't seem to do the trick. In the end, the court ruled that the rights of the copyright holder outweighs those of the individual in question.
This also means that such anti-piracy groups could potentially police Google's store more aggressively and demand more user information in the future.
Discuss on our Facebook page, HERE.
KitGuru Says: This is an odd case, after all, privacy laws are important and Google does have to do all it can to protect its user information. However, pirating the works of authors and attempting to sell it off as your own for profit is wrong and obviously isn't a practise that should be supported.
Source: TorrentFreak