Earlier this week, Riot officially took a stance against the controversial, grey market key selling site G2A. The site was banned from sponsoring any more professional League of Legends teams and its logo was to be immediately removed from any merchandise or marketing material present at the up coming League World Championships event. Now, G2A has responded to its ban and as you would expect, it's not too happy about it.
G2A has a long history of not policing what is on its store. Too often we see people selling stolen game keys, or even League of Legend accounts or level boosting services. When Riot asked the site to stop people from selling accounts or level boosting services, G2A refused, which resulted in it being blacklisted from the League of Legends scene.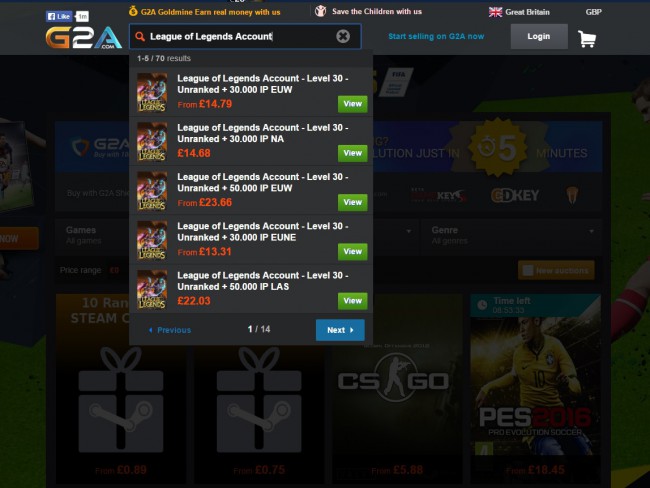 Since then, G2A has said that the ban is "heavy handed and potentially damaging". It also claimed that Riot has launched an "aggressive attack directed towards the entire global e-sports community in a failed attempt to dominate and control the industry."
"The ban has the ability to impact negatively on e-sporters, especially during this fabulous time when hopes are so high for great e-sports events."
Discuss on our Facebook page, HERE.
KitGuru Says: G2A isn't a site I would trust, particularly since it openly knows that dodgy and shady characters are selling on its store and it openly refuses to acknowledge or do anything about it. However, I do understand why some people choose to shop there, after all, local currency conversion prices on games aren't always fair.