Google has pretty much built its entire empire on the back of advertisement revenue since its early days starting out as a search engine, so it shouldn't be too surprising that the company is expanding that in to Android with the Google Play Store.
Google now has sponsored listings on the Google Play Store search results, just as you would find on the regular Google search engine. The new advert scheme was announced back in February but has taken a little while to implement. This also gives developers with the budget for it to push their app out to more potential users, who may not come across the app otherwise.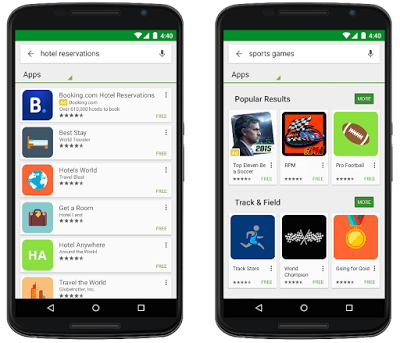 The main difference between ranked listings in the Play Store search results and a sponsored listing is that those who pay will also have a description of the app show up, giving more information readily available over other apps listed on the page, which could help in persuading people to download it.
One of the downsides to this is that it could mean bigger mobile app developers like King, could pay to dominate search results, giving smaller app developers less of a chance to be noticed on the store page.  All sponsored results are marked with a yellow ad logo so they will be easy enough to spot and potentially ignore if you aren't interested at all of if the app wasn't directly related to what you were looking for specifically.
Discuss on our Facebook page, HERE.
KitGuru Says: Google was built on ad revenue, so it isn't surprising to see the company try and expand that in to new areas. It can't make the Play Store any worse, although Google has been making a bigger effort to curate its mobile app store recently.