One of the sad truths Microsoft faces with its browsers these days is that more often than not, they are used only once in order to download and install Google Chrome. Now, in a fairly amusing move, Google is embracing that, placing Chrome on the Windows Store as a simple download link.
Earlier this week Google published Chrome on the Windows 10 Store. It's a simple app that points you straight to the download page for Chrome. Hitting the download button will then open up your default browser and grab the installer. It serves as both a snub of the Windows Store and recognition that Edge and IE are frequently used just to get to the Chrome download page.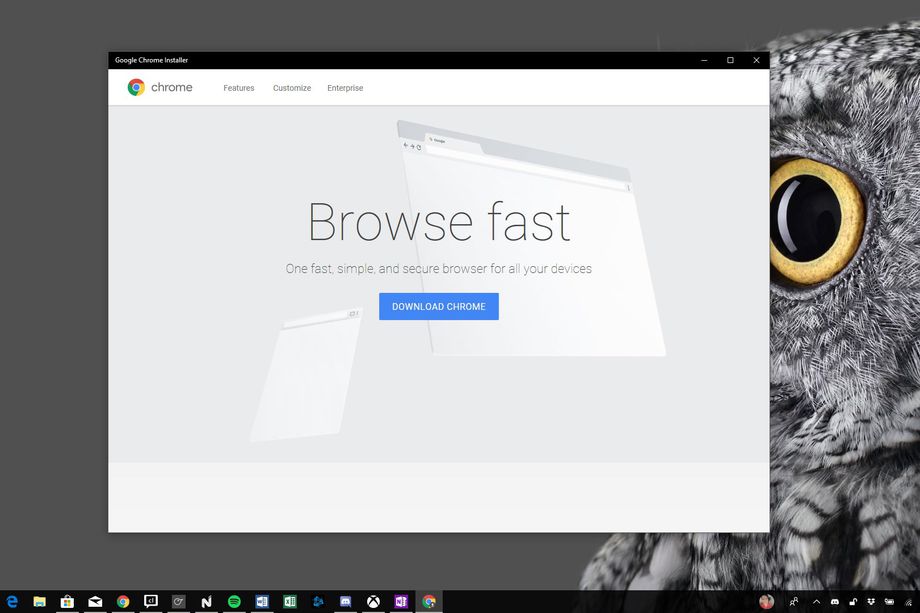 Image via The Verge
In reality, downloading the 'Chrome Installer' through the Windows Store is pointless, as it will just open up Edge and ask you to hit the download button. So why did Google go through the effort? Well, as The Verge points out, it could just be push back against Microsoft's Windows 10 S restrictions.
Windows 10 S was announced back in May this year and contains several restrictions. For starters, you can only install apps from the Windows Store. Secondly, browsers on the Windows Store have to use HTML and JavaScript engines. Google Chrome uses its own rendering engine called 'blink', making it ineligible for use on the Windows 10 S.
KitGuru Says: There has been quite a bit of back and forth between Microsoft and Google this year when it comes to Edge and Chrome. What do you guys think of Google's latest jab at Microsoft?