Intel has been making moves to position itself as a leader when 5G lands. We've already seen the announcement of plans to bring the first 5G-equipped PCs to market in 2019 and now, Intel has begun opening up about its next-generation XMM 8160 5G modem.
Intel's 5G modem will be used across smartphones and PCs with the goal of delivering peak speeds of up to 6Gbps. It will conform to the 5G New Radio standard while also including support for 2G, 3G and 4G networks if a 5G signal isn't available. The XMM 8160 modem is set to be handed over to manufacturers in the second half of 2019. This is when we'll see partners like Microsoft, Lenovo, Dell and HP begin to announce their first 5G PCs, which were discussed earlier this year.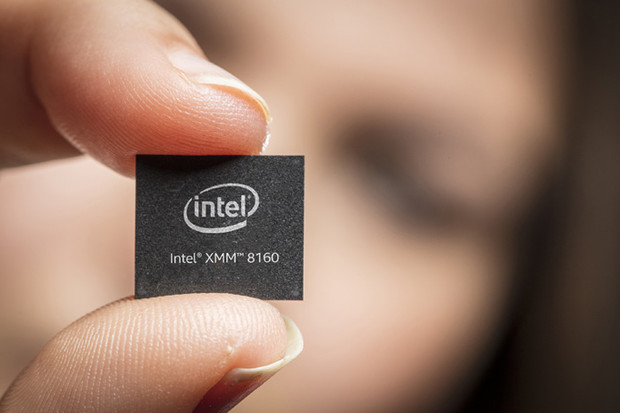 Image credit: Intel
This all of course comes shortly following rumours that Apple is planning to release its first 5G iPhone in 2020. Many Android smartphone makers are eyeing a 2019 launch for 5G using a Qualcomm modem. However, Apple and Qualcomm are in the midst of several lawsuits against one another, which has led to Apple switching to Intel for its modems. Rather than rushing to market, it looks like Apple will hold off until 2020 while Intel nails down production on its 5G modems.
There will be plenty of competition in the 5G sector for Intel to try and tackle. As The Verge points out, Qualcomm has already signed on the likes of Samsung, Sony, HTC, LG, Asus, ZTE, Sharp, OnePlus and more. These companies are currently planning to use the Snapdragon X50 5G NR modem, meanwhile Samsung and Huawei are also working on 5G tech of their own.
KitGuru Says: We'll be hearing a lot more about 5G over the next year as we get closer to the big roll out. The whole industry is gearing up for it, so it will be interesting to see how things play out.