The 5G connectivity arms race is on. Qualcomm has already outlined its ambitions for the always connected PC with 5G connectivity and today, Intel announced the steps it is taking to compete. Intel already has several collaborations in place with Dell, HP, Lenovo and Microsoft to bring 5G connected PCs to the market in 2019.
Dell, HP, Lenovo and Microsoft will be rolling out Windows PCs equipped with Intel's XMM 8000 series 5G modem, paving the way for always-connected and high performance laptops. These are expected to begin rolling out in the second half of 2019.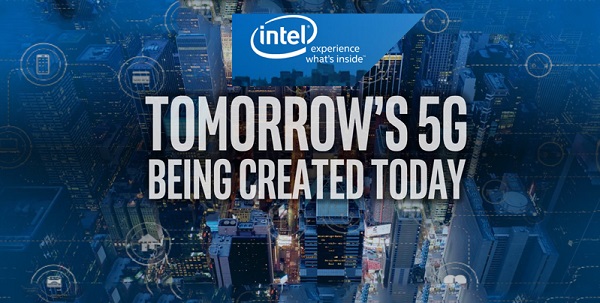 This announcement was made this week at the Mobile World Congress (MWC) in Barcelona. While there, attendees will get a sneak peek at one of Intel's concept designs, which is a detachable 2-in-1 device powered by an 8th Gen Core i5 processor and an early version of Intel's 5G modem.
While 4G in itself was a big step up from 3G connectivity, 5G is going to push things even further with even faster download speeds and wider network coverage. On Intel's end, the goal is to enable super fast downloads on the move, high-quality video streaming and even better multiplayer gaming while out and about with seamless connections for users that travel between WiFi and cellular networks. In order to ensure that the PC market is prepared for the coming of 5G, Intel is investing heavily in its wireless technologies and we will see the benefits of that when the first systems hit the market next year.
KitGuru Says: We have boots on the ground at MWC this year, so hopefully we'll be able to check out Intel's early concepts for this. If 5G can live up to its promises, then it will end up being a big deal for the future of mobile computing and working on the go.