Over the last couple of years, John McAfee has been embroiled in a lawsuit with Intel over his right to use his own name. The rights issue crept up after McAfee anti-virus was sold to Intel for billions, essentially giving Intel ownership of the McAfee name as far as security products/services were concerned. McAfee himself clearly disagreed with, launching a lawsuit at Intel. Now, after plenty of legal wrangling, the two have finally come to an agreement.
This week, a report over on Reuters claims that both Intel and McAfee have signed an agreement, dismissing the original lawsuit and Intel's countersuit. So what did the two companies end up agreeing on? Well McAfee can't change his company's name to "John McAfee Global Technologies", which is exactly why the lawsuit started in the first place. Aside from that, there will be no trademark filing for the "John McAfee Privacy Phone". Essentially, when it comes to product names, trademarks and company names in the security/cybersecurity space, the McAfee name is off limits.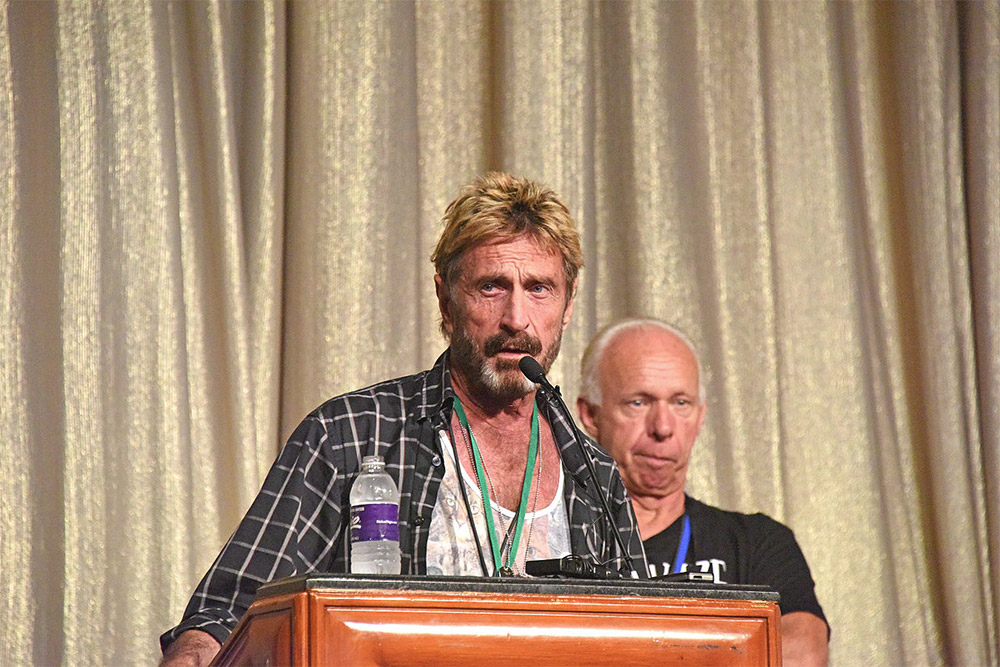 Image Credit: Wikimedia
However, McAfee can use his name for promotions, advertisements and presentations. So while McAfee's new company, MGT, can't sell the 'McAfee Privacy Phone', the company could put 'designed by John McAfee' or something to that effect in an advert/promo.
KitGuru Says: Ultimately, the lawsuit seems kind of pointless as McAfee didn't actually get clearance to use his name for a new company or product. Still, its one less tech-related legal battle to keep track of.