Over the last couple of years, there has been a big push to bring Ultra HD and HDR TVs into the mainstream. Sales of 4K HDR displays have been picking up but that isn't stopping TV makers from looking to the future, pushing resolutions even higher. Last year Sharp launched its first 8K TV, then at CES in January, LG launched the world's first 88-inch 8K OLED. Now, thanks to AU Optronics, we can expect even more 8K panels to be hitting the market this year.
AU Optronics' President of video products, Liao Wei-lun, recently confirmed that the company plans to ship 65-inch and 85-inch 8K panels in the first half of this year. This opens the door for more TV brands to begin selling large 8K displays.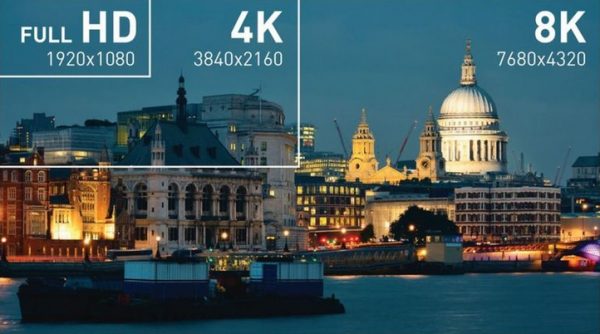 Image credit: HDMI Forum
As reported by DigiTimes, AUO will be focusing on display sizes of 65-inches and up, with these particular products set to grow in popularity, not just for 8K but for 4K displays too. According to AUO, 65+ inch 8K TVs will gain 10 percent of the market in 2020.
Meanwhile, 4K TVs are selling well at 50-inches and up, with market adoption set to get over the 40 percent mark this year. It is expected that total sales of 65 and 70-inch displays will grow by 40 percent and 50 percent respectively this year. These large displays will be making their way into the gaming market this year too, thanks to Nvidia's Big Format Gaming Display initiative, promising 65-inch 120Hz 4K displays for PC gaming.
KitGuru Says: As a gamer primarily, I'll be sticking with 4K for a good while, particularly since we are still waiting for hardware to catch up to offer high performance while gaming at 4K. However, in five years time that could change, particularly with 8K already being pushed out to high-end consumers. What resolution is your current TV or monitor? Do you see yourself upgrading soon?