Late last year, Netflix finally gave subscribers something they had been wanting for years- the ability to download movies and shows for offline viewing. Unfortunately, it hasn't taken long for patent trolls to start gunning at Netflix over this new feature as this week, 'Blackbird Technologies' filed a lawsuit against Netflix, claiming its offline downloads violates one of its own patents.
Blackbird Technologies has 'patent troll' written all over it as a company with zero products but a ton of patent filings. In this case, Blackbird owns US Patent No. 7,174,362, which is a "method and system for supplying products from pre-stored digital data in response to demands transmitted via computer network". It's a very vague patent but according to the company, Netflix, Vimeo, Starz, SoundCloud, Mubi and Studio 3 Partners are all infringing on it.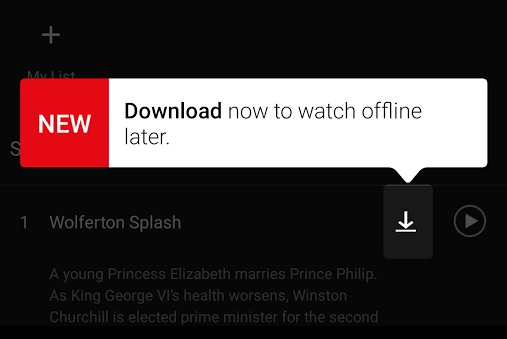 What do these companies have in common? They all own an app that lets users download content for viewing offline. As Ars Technica points out, back when this patent was first filed, it was designed with optical disc content in mind, with the person behind it envisioning a computer that 'downloads necessary data onto the CD-R writing machine" and then sends that CD out for shipment.
However, due to the vague wording of the patent itself, Blackbird Technologies lawyers believe they can spin this to squeeze settlement cash out of companies like Netflix for offering downloadable content from its servers.
Discuss on our Facebook page, HERE.
KitGuru Says: Cases like this come up quite frequently and sometimes it is just easier for the large companies involved to pay the settlement fee than to drag things out in court. This lawsuit is being filed against quite a few content providers, so Blackbird is casting a pretty wide net here in hopes that someone will pay up.