This month, it has come to light that Lian Li is suing multiple rival PC case fan makers, alleging patent infringement. Thermaltake and Phanteks are both in the crosshairs at the moment, but Phanteks has responded, denying that it is infringing on Lian Li's daisy-chain fan patent. 
In a notice sent out to press outlets today, Phanteks confirms that it has been targeted by Lian Li in a lawsuit. The company says it consulted with patent lawyers during the development of its D30 fans and found that the design would not infringe on Lian Li's patent. Phanteks asserts that the "D30 fans are an original idea and have been issued patents in multiple countries to date".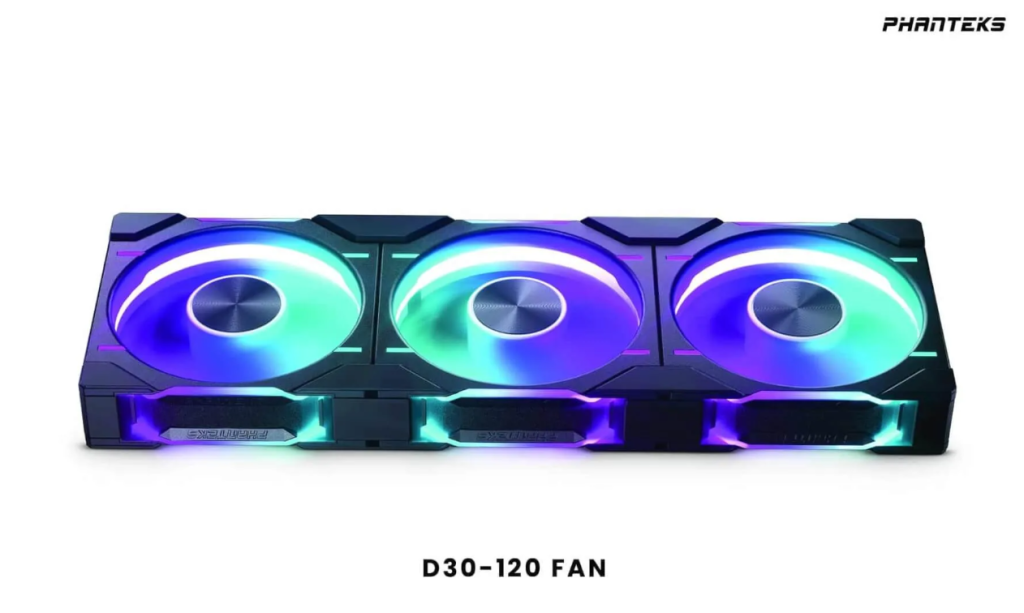 While Phanteks disagrees with Lian Li's lawsuit against them, the company also says it respects valid and enforceable IP rights and are "confident that the result of this legal matter will confirm there is no infringement".
Phanteks may have a point too. While the Lian Li UNIFAN design uses a seamless magnetic connection method for daisy-chaining fans, Phanteks' D30 fans use additional clips to attach fans together. These clips don't come pre-installed either, so there is some assembly involved on the user's end.
Discuss on our Facebook page, HERE.
KitGuru Says: Lawyers will no doubt spend hours arguing over the similarities and differences between these fan designs. From an outside perspective though, I'd say the D30s are different enough to not be considered a copycat product, but that's just one tech enthusiast's opinion. For now, we'll have to wait and see how things shake out as legal proceedings continue.