Razer has announced a new open-source virtual reality platform, 'OSVR', alongside an OSVR virtual reality development kit headset. Razer is attempting to standardize the virtual reality platform with this new open-source approach, which will be supported by many companies currently working with the technology.
The OSVR headset will allow programmers to create VR content for any variety of devices. Additionally, due to the open platform, other companies will be able to design their own apps and hardware across any operating systems. OSVR development tools are currently free but is limited to developers, consumer access is expected to arrive later in the year.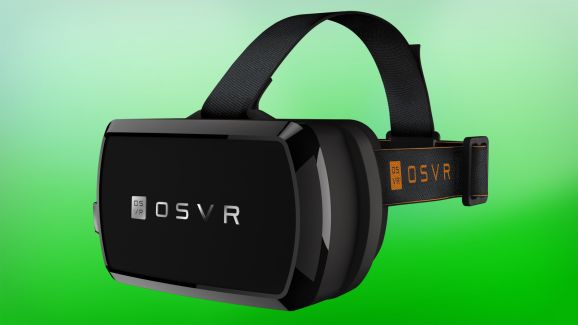 [yframe url='http://www.youtube.com/watch?v=dxeQVBwyh8Y&feature=youtu.be&a']
The OSVR software license uses the Apache 2.0 license, the same one that Android is based on. Razer is hoping that OSVR will become to VR what Android is to smartphones. The platform is not designed to be competitive against other HMDs, like the Oculus.
OSVR wants to tackle industry adoption issues, along with hardware/software fragmentation and the lack of access to VR development platforms. This will increase compatibility across multiple devices.
Companies currently supporting the movement include, Razer (obviously), Leap Motion, Sixense, Trinity and Gearbox Software.
The OSVR head display will feature a full HD screen and will cost $199- it is currently a US only product and will launch in June.
Discuss on our Facebook page, HERE.
KitGuru Says: Razer is the latest company to get in on the VR craze. Do you guys think this open-source platform will take off like Android did?