Streaming and gameplay recording has grown increasingly popular over the years and while this is fairly straight forward to do on the PC, capturing console footage can be a bit trickier. However, Razer believes it has the solution and is throwing its hat into the capture card ring with the Ripsaw, aiming to make professional streaming easy.
The Ripsaw capture card achieves low latency with USB 3.0, this level of bandwidth also helps eliminate visual artifacts and screen tearing at 1080p/60 frames per second. The capture card also has two audio inputs, one for your microphone and another for any secondary audio you may want in stream, like music.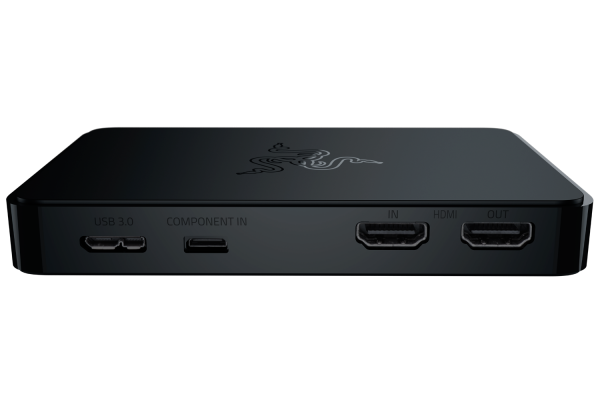 The Ripsaw works with both the Xbox 360/PlayStation 3 and the Xbox One/PS4 and Wii U to capture footage on your PC. There are also tutorials for getting everything working with both OBS and X-Split, two of the most popular options for capture software for streaming to Twitch or YouTube Gaming.
Your PC should meet a certain specification to use the Ripsaw adequately, though:
Windows 10/8.1/7 (64/32 bit)
USB 3.0 powered
Desktop – Intel Core i5-4440 3.10GHz or above
Laptop – Intel Core i7-4810MQ or above
Desktop – NVIDIA GeForce GTX 660 and above
Laptop – NVIDIA GeForce GTX870M and above
Memory: 4GB minimum (8GB recommended)
KitGuru Says: As someone who is interested in streaming myself, the Ripsaw seems like a capable capture device. However, it is pretty expensive, coming in at $179.99 which could put it out of reach for those who capture footage as a hobby.