We've all come across those sites that load up and begin auto-playing a video at some obnoxiously loud volume. Over time, Google has been trying to tackle this with various Chrome updates. We already had the ability to mute tabs, but now Google will be giving Chrome users the ability to mute annoying websites on a permanent basis.
A new version of Chrome is rolling out this week, including several new features. There will be HDR support for Windows users, patches for the Spectre/Meltdown CPU bugs and perhaps best of all, the ability to mute websites that auto-play videos on a permanent basis.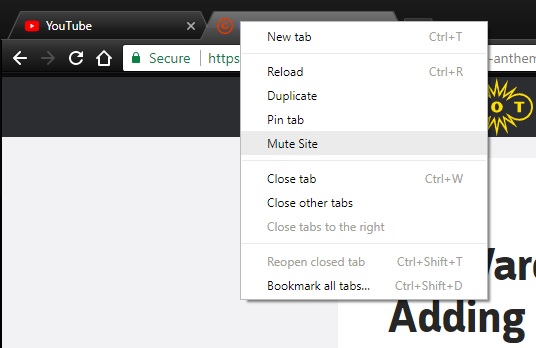 This is all coming in the Chrome 64 update. To permanently mute a tab, all you need to do is right click on the offending tab and you'll find a 'Mute site' option. Ticking this box will save you from loud auto-playing videos for good. If your version of Chrome hasn't already auto-updated, then you can click the icon to get to Chrome's various options, head down to 'help' and click 'about Chrome'. From there you'll be able to manually have the update install.
KitGuru Says: I visit a lot of sites daily that use the auto-play video tactic, so this feature is a godsend. Particularly since the volume of these videos always seems to be far too loud. What do you guys think of this latest feature for Chrome?