Back in 2016, Twitch began to seriously crack down on view botting services by launching a lawsuit against seven view bot creators. View bots are often used to artificially inflate view numbers and follower counts for streamers and as you would expect, the use of view bots is against the Twitch terms of service. This week, Twitch earned itself a victory in its fight against view bot suppliers, with a judge awarding the streaming service a $1.37 million payout.
This week, a California judge ruled in Twitch's favor, awarding the livestream platform $1.37 million in a case against Michael and Katherine Anjomi, who supplied view bot services for profit. The pair were deemed guilty of trademark infringement, breach of contract, unfair competition and violation of the Anti-Cybersquatting Consumer Protection Act.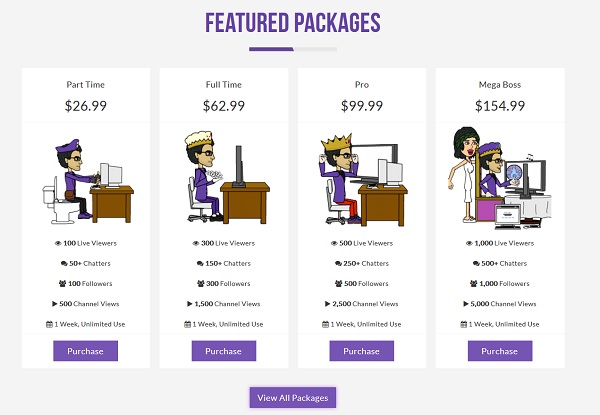 The payout is broken down in a few ways. $55,000 of the payout if for damages to the company and $1.3 million of it is said to be the total profit the pair made selling view bot services. According to court documents, the pair were charging streamers up to $760 a month for fake viewers through various sites, including 'shoptwitch', 'twitchstreams' and 'twitchshop'.
This is the second time Twitch has won a case against a view bot service. As Kotaku points out, Twitch also won a case last year against the site 'Twitchstarter'. With two successful cases now under its belt, it will be easier for the company to take down other view bot services over time.
KitGuru Says: There are people out there who are desperate to make it big on Twitch and these botting services definitely take advantage of that fact. However, with Twitch cracking down and winning lawsuits, we could see these view bot sellers start to die out.