The UK Police Intellectual Property Crime Unit has made its first arrest under the new 'Operation Creative' initiative to fight piracy on behalf of the entertainment industry. A 20 year old man from Nottinghamshire has was arrested on suspicion of copyright infringement for hosting a proxy server, which allowed access to 36 sites that are blocked at the ISP level here in the UK.
FACT aided the police in this arrest after discovering evidence linking the man to the creation of the Immunicity proxy server, which has now been taken down and replaced with a Police warning notice.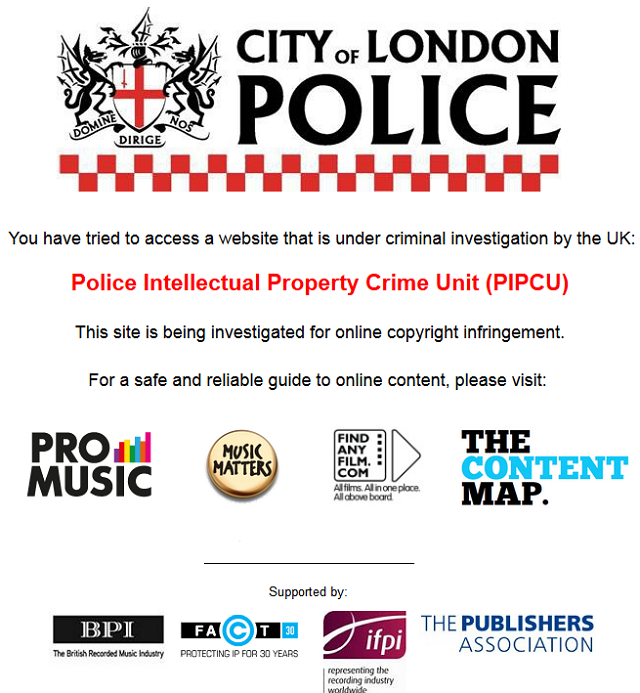 Immunicity wasn't set up purely for piracy like many other proxy services, it is actually purposed as a censorship circumvention tool, which will unblock all sorts of things, not just access to torrent sites or pirated content.
As TorrentFreak points out, the police's actions in this instance are concerning as this proxy server merely anonymises network traffic in a similar way to VPN services and the TOR network. The service itself isn't hosting any copyrighted content or even linking to it, which means legally it should be in the clear.
However, in addition to Immunicity, several proxies actually related to piracy were taken down including Piratereverse.info and Kickassunblock.info. It seems that Immunicity may have just been caught in the crossfire.
Discuss on our Facebook page, HERE.
KitGuru Says: People use VPN's and proxy services for all sorts of reasons, many of which are security related. It's not all about piracy, which means we could be looking at a serious problem if the police continue to go after similar services that anonymise network traffic rather than those that are purely dedicated to hosting and linking to copyrighted material. What do you guys make of this? Did the police have the right to arrest this man and take down Immunicity?
Source: TorrentFreak