Netflix users have been requesting an offline viewing feature for quite some time now and after plenty of consideration, the streaming service has finally made it happen. Starting from today, Netflix will be getting an offline viewing mode, allowing subscribers to download certain shows and movies to watch later when there is no access to the internet.
The new offline mode is only available for Android and iOS devices through the Netflix app and while subscribers do need to pay extra for things like Ultra-HD playback, offline viewing will be a free addition to all subscription tiers.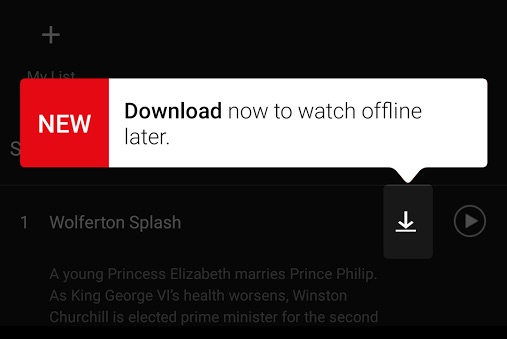 Offline playback isn't available for all titles but this is to be expected as most companies are notoriously strict when it comes to the rights it gives each service provider for specific movies and TV shows. That said, if you are a fan of Netflix's original content, all of that will be available for offline viewing.
Netflix has committed to adding additional shows and movies to its offline viewing lineup over time but it all depends on whether or not the company can secure the rights or not.
KitGuru Says: While you won't be able to watch the entire Netflix library in offline mode, you do get access to some pretty good shows and movies. As someone who spends quite a bit of time sat on the train going from A to B, I can see myself making good use of this feature, though I must admit I am quite surprised Netflix eventually gave in to the idea of offline viewing after years of shutting it down.