This year's celebrity Instagram phenomenon has arguably been the 'hoverboard,' the Segway, swegway, Elite-Board… whatever you know it by: the two wheeled, self balance board. It's been tearing it up in social media posts and many real-world people have enjoyed them too, but amid safety concerns, Amazon has now stopped selling them, after a number were found to have serious design problems.
The issue stems from the fact that there is no patented design for them that must be adhered too. Everyone selling them can tweak what they like, which has led to the use of inferior components to try and reduce the price tag. In the case of batteries, that's meant some have caught fire, others have exploded and there has been some concern about non-certified chargers too (thanks the Guardian).
With as many as 88 per cent of the two-wheeled boards coming from outside the EU, many of them from China, a number have been found to fail basic safety checks. While there are some manufacturers and retailers that likely can pass those tests and provide a quality product, their price is likely to be far higher than the check-dodging undercutters.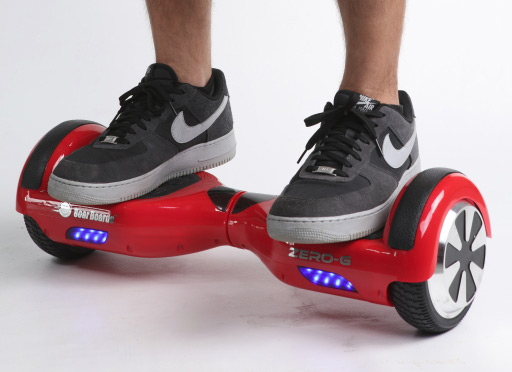 Source: Wikimedia
Regardless though, nobody will be buying one of these from Amazon in the near future. Of course most of those who planned to buy one for Christmas probably have done already, so this block comes a little late from Amazon.
Anyone who has already purchased one is encouraged to check to make sure their 'hoverboard' is safe for use and has a rated and tested UK power supply and plug. It's also worth remembering that these boards cannot be legally ridden on UK pavements or roads.
Discuss on our Facebook page, HERE.
KitGuru Says: Any of you bought one of these? I had a go on one a few weeks ago and bailed hard. Be careful riding them too, it's easy to go flying once you get up to speed.