In an almost immediate response to the shut down of the illicit substance marketplace, Silk Road 2 and the arrest of its alleged owner, Blake Benthall, Silk Road 3 "reloaded" has appeared on the dark net, advertising business as usual for underground drug sales. However, just because the name and logo are familiar, does not mean the site has anything to do with the original two.
While the second iteration of Silk Road certainly had some familiar faces that helped our during the days of Silk Road 1, run by alleged founder Ross Ulbricht, Silk Road 3 was, until the SR2 shutdown, a different startup marketplace. It merely co-opted the name, though multiple reasons have been suggested as to why.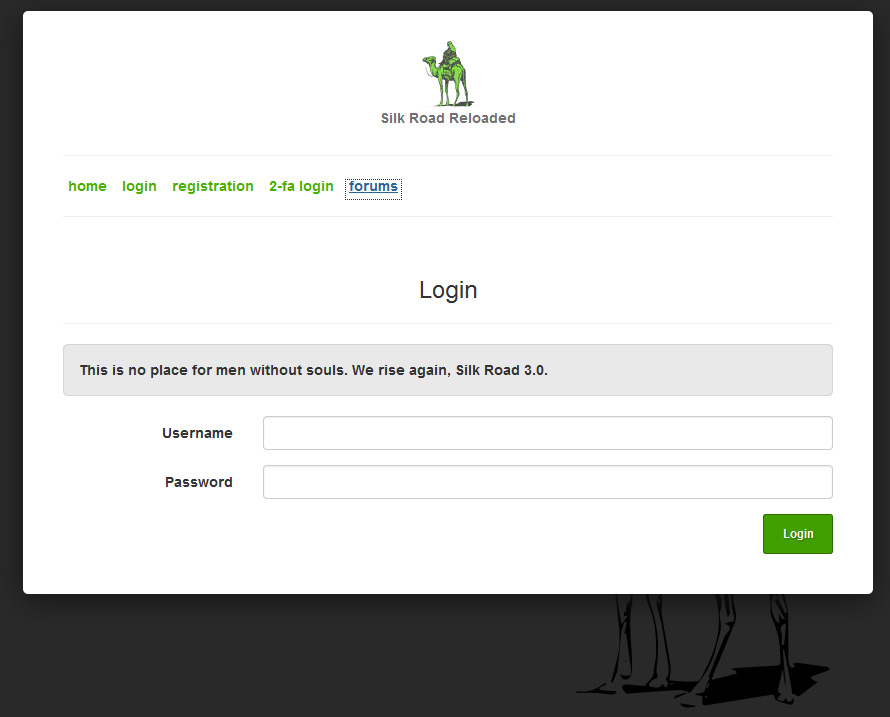 The cynical claim that it's to generate publicity, interest, sign ups and ultimately money, earning off of the name of the original two dark net markets. However the owners claim that it's more to do with sharing some of the ideals for freedoms of expression, sales and interaction that the other two markets had.
Whichever option is true – likely a little of both – many long time dark web users are urging caution for those considering making use of the site. They suggest many of the much more well established marketplaces that still exist, as there is a lot of potential for a site that's just sprung up in the wake of a shutdown, to become a scam site that rips off users, or it could be a potential honey-pot trap by law enforcement.
Discuss on our Facebook page, HERE.
KitGuru Says: KitGuru especially suggests that none of you visit these sorts of sites, even out of curiosity. That aside though, it seems that the authorities are unlikely to be able to do much about dark net markets like this. They're just too lucrative and take too long too track down.