Last week saw Google instigate a new round of copyright wagon circling by implementing a new downranking system that saw many of the internet's most popular torrent search sites all but removed from the search engine's results pages. While this had a surprisingly hefty impact on those sites' traffic, it's had the curious side effect of bolstering many of the unheard of ones to the front page.
In the wake of the disappearance of many of the big sites from Google's result pages, TorrentFreak took it upon itself to do some digging, to find out how difficult it was for new pirates to find somewhere to download a recent movie. It turns out that it's as easy as ever, they just might not be familiar with the name of the site they end up at.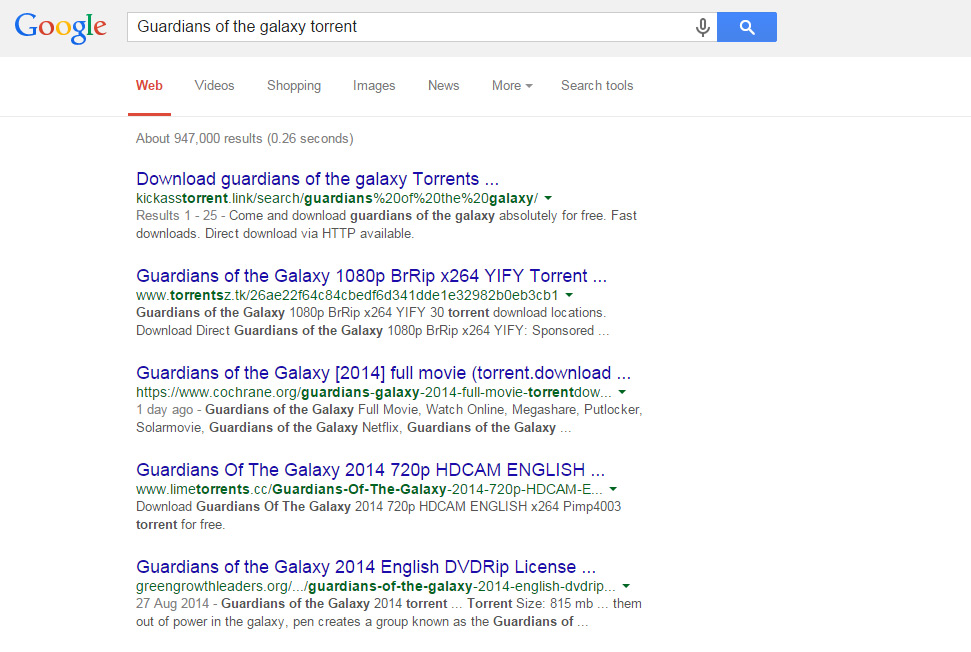 Disclaimer: Don't go searching for this stuff
A number of sites went from relative obscurity, to some of the top few thousand websites in the world, just off of the back of Google's change.
However, those thinking that using Google to find the best results for this sort of thing should be careful now. With its changes, Google is no longer showing the most popular and most trusted torrent sites at the top of its results. Instead it's showing you the ones that have flown under the radar, or in many cases, are brand new. Those looking to take advantage of this popularity are much more likely to be serving malware or nefarious adverts.
Discuss on our Facebook page, HERE.
KitGuru Says: Use caution if you're going to use Google to find your torrents. There are a lot of much safer domains that the ones it is now promoting. Bing however still servers up torrents with abandon.