The end game of the past two years of 'cracking down' on online pornography is finally here. Following on from UK PM David Cameron's continued assault on pornography that even our most reasonable of attempts to dissuade him have failed to stop, our illustrious leader has now pledged to implement full scale censorship if he is re-elected, by blocking all porn sites that don't offer age verification systems.
Culture secretary Sajid Javid backed up Mr Cameron's thoughts by stating that he wanted to see the online porn market given the same age-gates that DVD pornography has. The problem he claims, is how easy porn is to find online. Welcome to the 21st century Mr Javid.
"That is why we need effective controls online that apply to UK and overseas," he said. "This is about giving children the best start in life; we do not want to prevent adults from accessing legal content but we do want to protect our children from harmful material, so they are free to develop a healthy attitude to sex and relationships."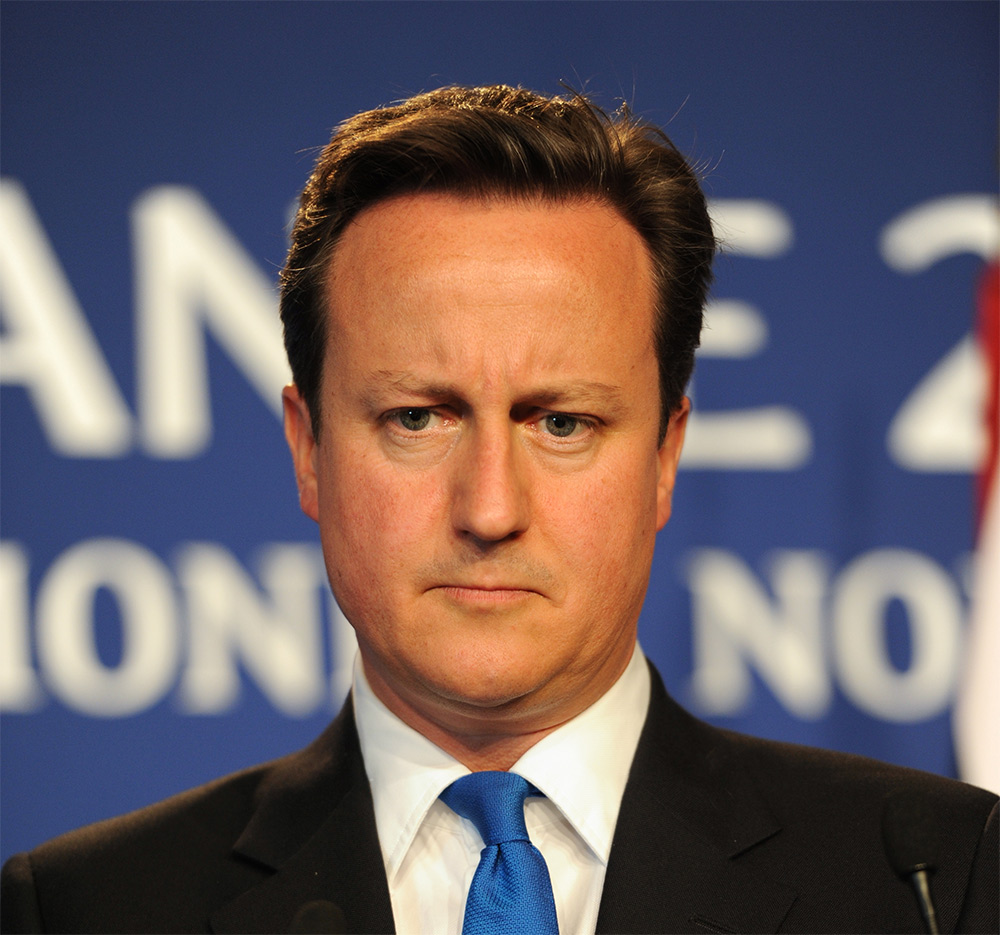 'I'm heard some people get their porn from streams, so we're also going to be blocking 100 UK tributaries too'
Of course Javid's claims here skip over the fact that OfCom – the UK's own regulatory body – has conducted several studies which suggest viewing pornography has zero harm on minors. Or that the voluntary filters at the ISP level that people have been able to voluntarily opt-out of for months, have seen almost everyone turn down the offer, as people don't want their internet censored. The Conservatives don't care.
If websites featuring pornographic content don't "effectively," block those who are underage from viewing it, they will be blocked at the ISP level. Which means anyone who knows about proxies, VPNs or Tor browsing will be able to circumvent the block in seconds.
Speaking with the Telegraph, the head of the NSPCC backed up the proposed reforms stating that: "We don't want children to learn about sex and relationships through the warped lens of adult pornography – there are good reasons for restricting pornographic magazines and DVDs to adults which the NSPCC has long argued should apply equally online."
Much of the reasoning behind this move seems to be a lack of understanding about the internet, technology and the way people view pornography as a whole. Cameron himself was quoted as being confused by most modern technology, stating that:
"I am only 48 and I don't want to sound too much like a fuddy–duddy but when I grew up the question was 'Can you help dad to work the Betamax video recorder?' And after a while you mastered that. Now you have got tablets, iPads, iPhones, you have got so many different devices in the house and so a whole set of new things that you have to do to try to make sure our children are safe."
Discuss on our Facebook page, HERE.
KitGuru Says: Cameron's befuddlement at new technology is a prime indicator of why he's charging forward with this blocking practice: he doesn't understand any of it. That and he wants Chinese filtering companies to censor the internet.
Image source: Wikimedia