As part of its plans to become a hotbed of robotics research, the Imperial College London is investing £1.25 million in a new drone testing lab on its South Kensington campus. Construction on the new facility won't start until 2016, but when it does, a new two story facility will be built atop the current Guilds building, with enough space for a testing area and workshop.
"It's an excellent opportunity to create a state-of-the-art facility, not only in the UK but worldwide," said Dr Mirko Kovac, the director of Imperial's aerial robotics lab in a chat with the Guardian. "The time is right to invest in drones because devices like smartphones are so widespread, technology like the GPS chip has become small and cheap and can be used for drones, which has fuelled this type of research."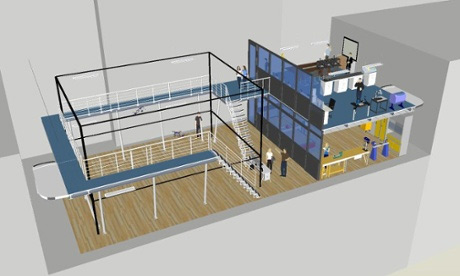 Image Source: Imperial College London
While drones first came to public attention for their roll in the conflicts in Iraq and Afghanistan, over the past few years drone technology has become far cheaper and today anyone can have a fully automated drone for just a few hundred pounds. Imperial College London wants to bring that cost down even more and develop better engines, delivering more power at a better efficiency.
Passers by at the new facility will get a chance to see what researchers are working on once the lab is finished, as the two story testing area will feature a glass front. There will also be a specialised take off and landing pad created for outdoor flight on the roof.
The funding for all of this is coming from an ex Imperial College researcher, Brahmal Vasudevan, who went on to become CEO at one of Asia's top tier private equity companies. The new drone lab will be known as the Brahmal Vasudevan aerial robotics lab in his honour.
Discuss on our Facebook page, HERE.
KitGuru Says: Drone production is a pretty exciting field. It only seems right that we should be at the forefront of its development.