MSI has announced that not only will it be attending this weekend's upcoming epic.LAN 12, but that it will be giving away prizes in the run up to and at the event itself. You'll either need to be lucky or good at League of Legends (preferably both) to stand a chance at winning though.
Along with showing off its latest range of gaming notebooks at the event, MSI will have several set up for you to play League of Legends on. But these won't be hooked up to the rest of the gamers, these five systems will be for bot battles only. Think you're good? Take your team to the booth and see if you can beat the bots in the quickest time. The competition will run from Friday right through to Saturday night, with prizes ranging from MSI goodie bags, to free tickets to the next epic.LAN.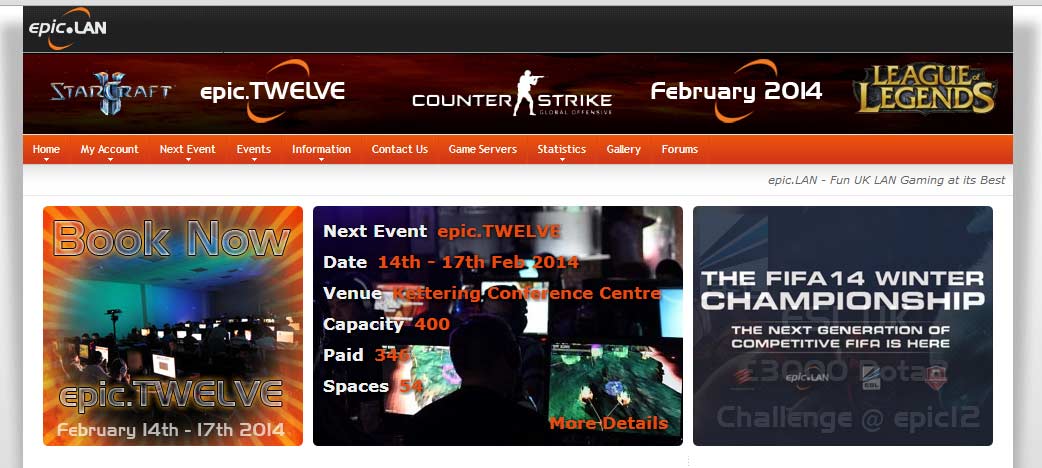 epic LAN 12 has plenty of tournaments going on
However, if you can't make it to Kettering this weekend and still want to win MSI gear, all you have to do is like the company's Facebook page and post there saying what it is you look forward to about epic LAN events. The winner will get a brand new Primo 73 android tablet, with MSI deciding who is most deserving on the 16th February.
KitGuru Says: Anyone heading out to epic LAN 12 this weekend?