We're not blowing anyone's minds when we say that some people can be dicks online. Racism, sexism, homophobia – often the internet feels like it brings out the worst in people, even if there are many pieces of evidence to counter that point. Still, Brazil is looking to change people's online actions for the better, by shaming internet racists with billboards quoting them, shown near their home.
The campaign, titled "Virtual racism, real consequences," uses location tags from Facebook posts to find the rough location of where a user lives. Their racist comment is then printed on a billboard in their local area for all to see. While the photo and name of the individual is blurred, presumably it would be recognised by the original poster and perhaps family and friends.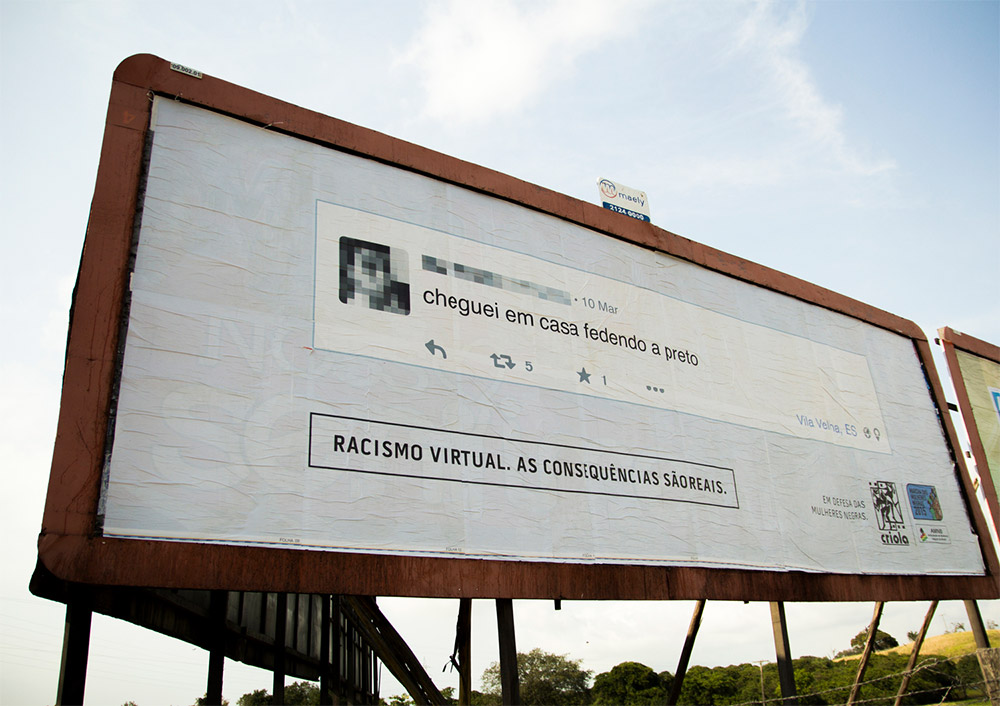 The cited translation is: "I arrived home smelling [of] black people." Source: Virtual Racism, real consequences campaign.
Some comments have been quite general, but some have been more specific as part of a larger campaign too. After racist comments were made online towards the first black weather forecaster in Brazil, Maria Júlia Coutinho, many of those were screen-grabbed and placed on billboards. Thus began the campaign.
Discuss on our Facebook page, HERE.
KitGuru Says: I can get behind this. A bit of naming and shaming of internet commentary is much more applicable to the 'crime' than police action. Society changes prejudice far more than the courts ever have.