One of the biggest movie leaks in the history of internet based piracy was last year's early release of Expendables 3. It didn't just hit the torrent sites after the film was in cinemas, or when a screener copy was released, it came out in HD quality even before cinemagoers had a chance to watch it legitimately. As expected, it was one of the biggest downloads at the time and distributor Lionsgate went into meltdown trying to stop its proliferation. Now though, it looks like the police might have found the person responsible.
Announced today by the Police Intellectual Property Crime Unit (PIPCU), a man has been arrested as part of a joint investigation with the London based police force and US immigration and Customs. The 26 year old hailed from Leeds, and is now being questioned for his potential involvement in not only the Expendables 3 release, but also the leaking of several other high profile films too.
This arrest follows on from a November charging of two other individuals linked with the leak of the movie.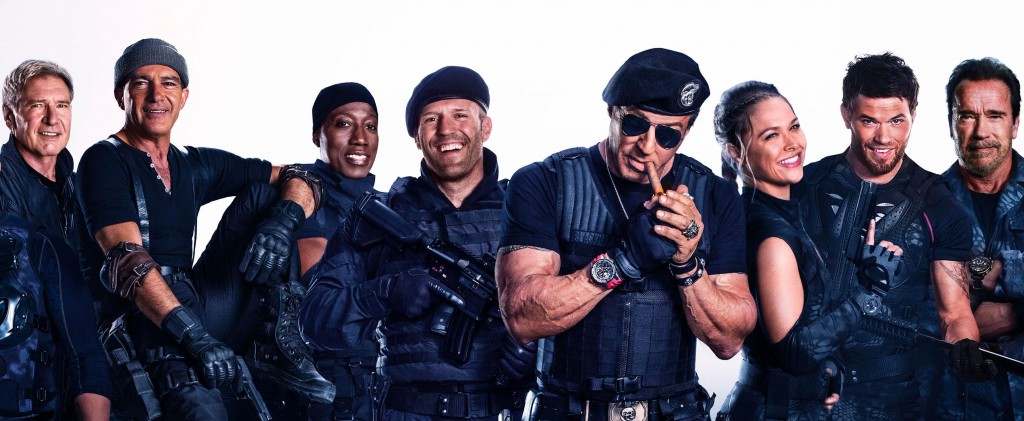 It's all fun and explosions until someone leaks your movie
"Today's operation demonstrates the international remit of the Police Intellectual Property Crime Unit. PIPCU has a remit to protect the UK's creative industries but we are also committed to ensuring the UK is not a safe haven for criminals seeking to attack international businesses from our shores," said City of London police inspector, Mike Dodge.
Director and face of the movie, Sylvester Stallone also commented: "I'd like to thank the Police Intellectual Property Crime Unit at the City of London Police for working with US Homeland Security Investigations to apprehend the suspect in this case. It is important to protect the rights of creative's around the world from theft."
It's believed that the recent arrestee has ties with the movie industry, after a tip was received shortly after the film leaked that those involved knew industry representatives.
KitGuru Says: This guy is going to get the book thrown at him. I imagine his movie distribution days are over.