Much has been said about the upcoming launch of Apple's first official wearable device, the Apple Watch, with detractors and fans of the brand both butting heads over whether it will be decent or a bit of a let down. Something I think we can all agree would flop if it was launched though, is Netflix's spoof wearable device: the Netflix Watch.
Featuring a giant screen that wouldn't be out of place on a contemporary smartphone, the Netflix Watch is designed to watch streaming content on the go. According to the advert, this can lead to all sorts of strange situations.
[yframe url='http://www.youtube.com/watch?v=NK33GjwzNRI']
As Netflix points out however, the best part about this wearable isn't just that it streams at such a high quality, but it isn't even "that inconvenient," so you know, it has that going for it. Chances are too, any such wearable with a screen that size would have a  battery life even worse than that of Apple's new hardware, which seems to be drained by the end of the day with modest usage.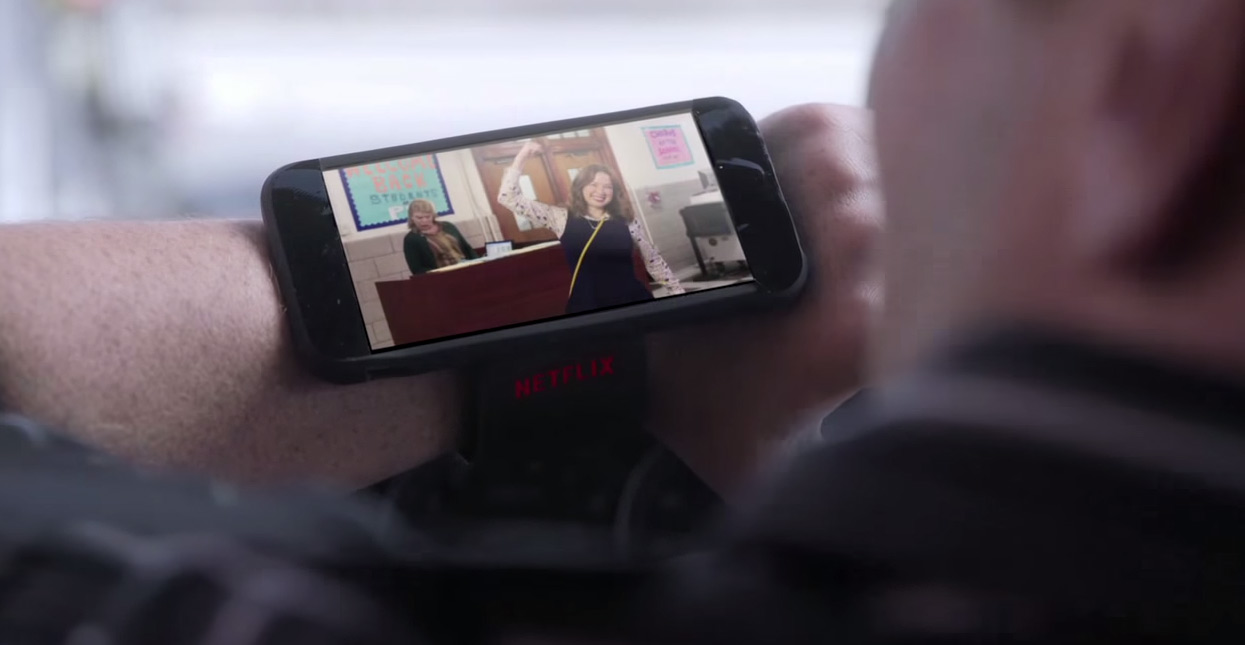 Of course the only thing better than a wearable with a screen like that, would be the Netflix Watch Plus, which just takes it to a whole new level.
Discuss on our Facebook page, HERE.
KitGuru Says: I imagine there are a few people that would buy this, even if you could get the same effect by taping your phone to your wrist.