As pornography companies attempt to divert the continued legislative attacks on their business from various governments and organisations by pushing into the mainstream, PornHub is looking to to make its service more inclusive. It's now launched a descriptive audio service on its site, letting those who can't see, still enjoy what it offers.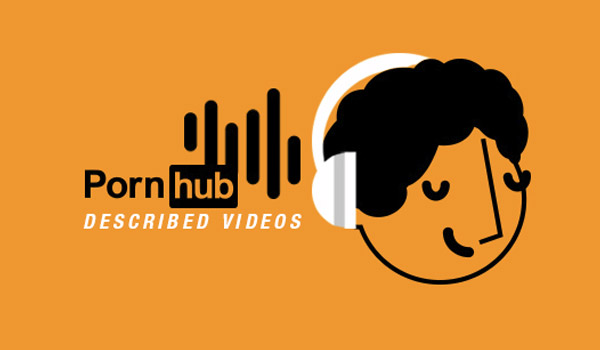 Traditionally pornography has been something that those with limited vision would struggle to enjoy. There have been attempts at audio porn in the past, but it rarely met with success. Perhaps then PornHub's attempt to give the several hundred million visually impaired around the world an in-road into a medium enjoyed by many more, will make that more viable.
The "Described Video," feature on PornHub offer a voice-over description of what's happening in a scene, describing the actors, their clothing (or lack thereof) and what they're doing. These are put together by PornHub itself, so the selection will never be quite as expansive as the entire site, but already it has provided the secondary audio track for a number of straight, gay, bi and female friendly videos in an effort to make sure there is something for everyone.
[yframe url='http://www.youtube.com/watch?v=hQ6pwsu5wOk']
Many of the videos have already garnered tens of thousands of views, suggesting that this is indeed a feature that many have been looking for – though a good chunk of that is likely to be perfectly well-sighted people curious about the initiative.
PornHub is looking to engage the community with this drive too, encouraging them to upload descriptive videos that they put together themselves. That may cause the quality to dip a little, but considering how amateur porn is some of the most popular, perhaps amateur descriptions of porn may prove popular too.
Discuss on our Facebook page, HERE.
KitGuru Says: This seems like a nice way to improve PornHub's inclusiveness and raise its profile as a philanthropic organisation. Do you know anyone who's visually impaired who could benefit from this?