The Trans Pacific Partnership agreement has been the subject of much criticism for years at this point. Despite seeing SOPA, PIPA and ACTA fall to public outcry, politicians in the US and other countries have continued to push for legislation that would extend copyright and protect monopolies, ostensibly to improve trade. Unfortunately, side effects of such a bill would see medicines for third world countries become impossibly expensive, along with giving copyright holders huge powers when it comes to dealing with pirates.
But for some reason the public doesn't ever get to hear much about this, apart from through leaks. Recently, current trade minister in New Zealand, Tim Groser, was asked why it was exactly that medical professionals at the least haven't been asked to look over TPP legislation, especially considering there is worry from organisations like Doctors Without Borders, that it will lead to many thousands of deaths in developing nations. His answer was that it would quickly lead to public debate, which is apparently a bad idea.
The question put forward by Labour politician, Phil Goff was: "When the Minister has the right under Trans-Pacific Partnership rules to provide negotiating texts in confidence to relevant groups outside the Government, why has he not taken advantage of that right to ensure that core groups like medical professionals are properly informed about the issues under negotiation?"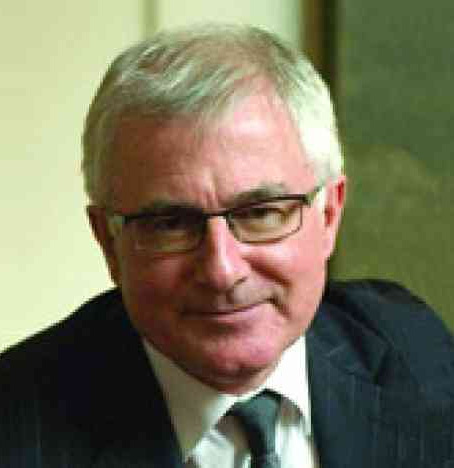 Tim is a big fan of secretive trade agreements. Source Wikimedia
To which Mr Groser responded:  "We are trying to make this negotiation a success, and the member is well aware that there is some quite heavy politics here and that full disclosure to certain parties is likely to lead this to go immediately into the public debate on an ill-informed basis before the deal has been done. We are very conscious of the interests of New Zealanders in protecting themselves from such legislation, and we will continue to take a very responsible approach in this negotiation."
While the question was not sufficiently answered, the Speaker for the house declared it answered and moved the discussion on. However it is telling that Mr Groser was under the impression that should the agreement be revealed, that it would be likely to fail. He also noted that New Zealanders are keen to avoid such legislation, though he seems more interested in ignoring that fact.
Other politicians that were present were not so interested in moving on however, as leader of the New Zealand First party said: "When will the Government abandon its policy of evasion, obfuscation, and secrecy and tell the New Zealand public exactly what concessions and sacrifices the New Zealand Government has already agreed to in the Trans-Pacific Partnership negotiations?"
Groser's response was to deny that any such "obfuscation" was taking place. When asked how he could claim to be part of an open government, when he was happy too keep things from the public, he claimed that it was just business as usual and that in the end, full accountability would be given to those that signed the bill in.
Discuss on our Facebook page, HERE.
KitGuru Says: It sets a worrying precedent when politicians are able to railroad this sort of thing through and keep it from the public. Fortunately it seems, there are some politicians who are still keen to have the truth out there for all too see.