2016 has not been a good year for torrent sites. On top of losing mainstream sharing traction to streaming sites and services, three of the top 10 torrent sites in the world have shut down. Following along with KickassTorrens and Torrentz, TorrentHound has now announced a sudden end to its operation.
TorrentHound has been around since 2007, so was not only one of the largest, but one of the longest operating too. While it never quite reached the heady heights of those with mainstream crossover, like The Pirate Bay or KickAssTorrents, that's hardly a bad thing for an entity that is easier to run if you stay below radar.
That's not to say it stayed anonymous forever though. As TorrentFreak points out, TorrentHound, like many other torrent sites, was targeted with takedown attempts, blocks in various countries and numerous threats of legal action.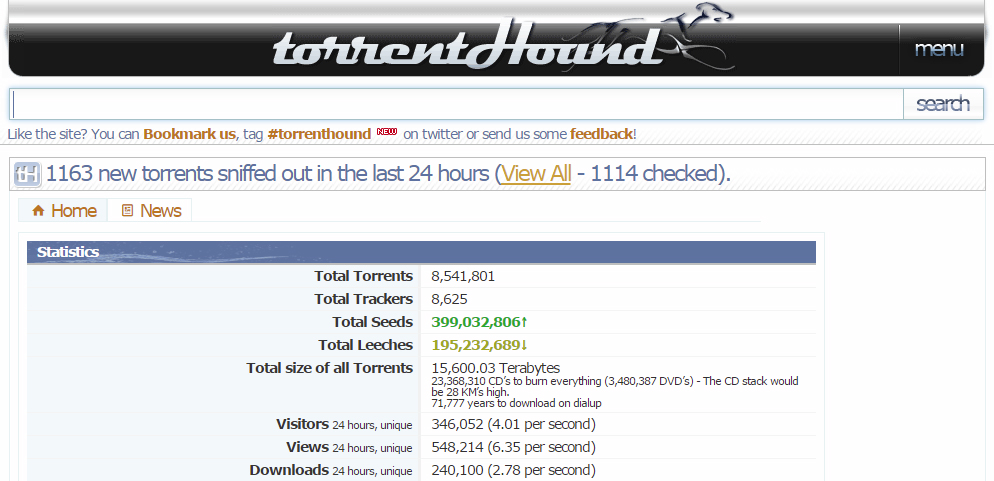 Source: Fossybites
In its announcement of closure, TorrentHound admins released a statement simply saying "finito." Visiting the website now sees a tombstone of sorts, proclaiming "TorrentHound.com – ca. 2007 to 2016." It also provides a list of what it describes as "not terrible places left for torrents," linking users to The Pirate Bay, ExtraTorrent and a number of other alternatives.
It also links to this video, poking a little fun at its fanbase:
[yframe url='http://www.youtube.com/watch?v=KqRPOEa3P44′]
There is no given reason for this shutdown, though the serious legal ramifications facing KickassTorrent's alleged founder after his arrest seems the most likely. It's all fun and games running a torrent site until there's a chance you could really go to jail for a long time.
While there seems to be no indication that TorrentHound was facing any immediate threat of legal action or criminal charges, you can understand it if the creators finally decided it wasn't worth the risk any more.
Discuss on our Facebook page, HERE.
KitGuru Says: Have you guys found it any harder to find your favourite (legal) torrents with all of these sites shutting down?