The currently ongoing discussions by politicians from various countries about the implementation of the Trans-Pacific Partnership (TPP), has drawn the ire of many privacy advocates, doctors and technological professionals the world over, despite us knowing only a little about it. However following further Wikileaks reveals, the wool is gradually being pulled from our eyes and we now know that certain state owned businesses, may be forced under the trade deal to act only for profit.
Although TPP doesn't affect countries like the UK – we have our own TTIP legislation to worry about – Western north and south American nations are, as well as much of the Pacific islands and eastern Asia. One of the cited countries said to be likely affected by these latest revelations is Canada, which could see its state run postal service, as well as potentially other Crown corporate services including transport, broadcasting and agriculture (via HP) turned to for-profit ventures.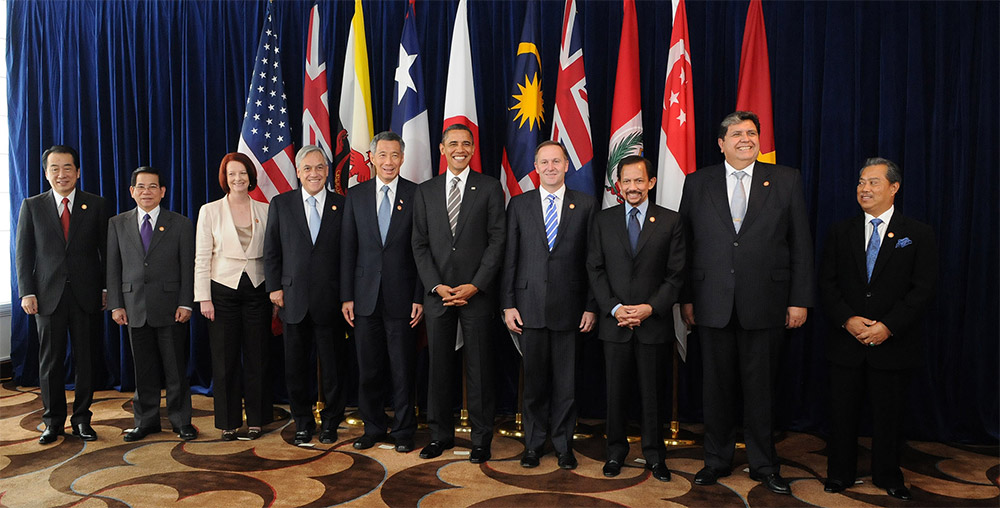 These guys think it's awesome though. Image source: Wikimedia
Although this does come from a document dated December 2013, giving us no guarantee that such a policy has been included in the secretive trade deal, if it is, it would suggest that the act would be have a much farther reach than initially suspected.
State owned businesses like the ones outlined above for Canada, as well as the many that operate in countries like Vietnam, are often used to fulfil useful public services that would otherwise not be economically viable for a standard enterprise. If forced to operate on a for-profit basis only, many of these businesses would have to drastically change their function, or cease operation entirely. If any of these businesses failed to operate in the mandated manner, corporations would, under TPP, have the legal right to sue them for being in breach of the treaty.
"The TPP erects a 'one size fits all' economic system designed to advantage the largest transnational corporations," said Wikileaks founder, Julian Assange. "In this leak we see the radical effects the TPP will have, not only on developing countries, but on states very close to the centre of the Western system. If we are to restructure our societies into an ultra-neoliberal legal and economic bloc that will last for the next 50 years then this should be said openly and debated."
Discuss on our Facebook page, HERE.
KitGuru Says: Indeed this is the keystone of the anti-TPP, TTIP, TISA argument. Even if such acts are set to be passed in the best interests of nations, the fact that all talks relating to them have taken place entirely in secret, without any public oversight, seems deeply unfair. Not only does it have no say in the matter, it has no way of even knowing what the legislation is, beyond the leaks that have come to light due to Wikileaks reveals.