Do you like to do your game streaming topless? If so, you may need to find yourself another site to do it on other than Twitch, as the now-Amazon owned property has announced its own dress code. You don't have to wear anything in particular, but you do have to wear something, as Twitch has now banned nudity and sexually suggestive clothing.
"Nerds are sexy, and you're all magnificent, beautiful creatures, but let's try and keep this about the games, shall we?" reads the update to Twitch's rules of conduct on its official site. Indeed most of the time streams are all about the game and the personalities of the people hosting the content already, but it seems Twitch feels that some streams have made it all about the cleavage or the abs and that's not what it wants to promote.
"Wearing no clothing or sexually suggestive clothing – including lingerie, swimsuits, pasties, and undergarments – is prohibited, as well as any full nude torsos, which applies to both male and female broadcasters. You may have a great six-pack, but that's better shared on the beach during a 2-on-2 volleyball game blasting "Playing with the Boys."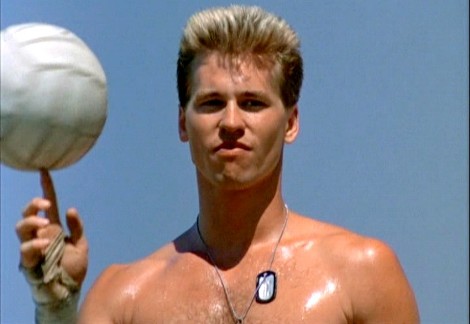 Too hot for Twitch. Too hot for anywhere really. 
It then linked to the famous Top Gun volleyball scene, a pretty great example of unnecessary semi-nudity in a movie.
But this isn't an Amazon warehouse we're talking about here. Twitch is sensitive to temperature and understands that in some places around the world, staying cool is important. In the case where you absolutely must wear very little, Twitch suggests you just pull the webcam in so only your face is showing.
Discuss on our Facebook page, HERE.
KitGuru Says: It's not clear if bare shoulders are ok, but its probably best to err on the safe side and wear some sort of wrap. Maybe a nice cardigan.