As further indication that police and intelligence agency access to digital records can be abused, a U.S. judge attempted to bribe an FBI agent with beer in the hopes that it would give him access to the text messages sent from two separate phone numbers. Eventually they settled on $100 in exchange for a disc said to contain the text messages in question, though the judge now faces charges that could land him in jail for decades if convicted.
"[S]ee what you can do without drawing attention. This involves family so I don't want anyone to know," said  North Carolina judge Arnold Ogden Jones, in a message to an FBI agent. They negotiated from a couple of cases of beer, to $100 in cash, which was exchanged for a disc that was represented in a way to suggest it had the text messages in question on it.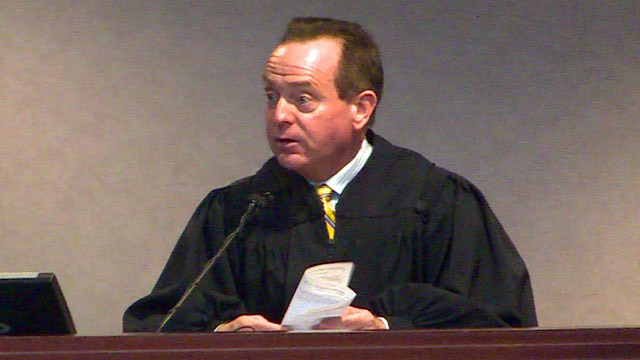 Source: WITN screencap
Judge Jones was arrested shortly after on the 27th October and now faces charges related to bribing a public official and attempting corrupting influence of official proceedings. He has been released without bond but has been placed on administrative leave pending an investigation by the Superior Court, along with the police.
It's not clear for what reason Jones wanted the text messages, which are said to relate to a certain family. It could be that it was related to a case, though you would imagine from its wording that it may concern his own relatives. It wasn't revealed in any of the documents (via Ars) whether the FBI did actually have the ability to access the text messages in question, but it did not provide any real information to the judge as part of the deal.
Discuss on our Facebook page, HERE.
KitGuru Says: Although it's good to see that one corrupt judge will now not be in such a position of power, it shows that there are people within the legal system that will abuse the state's ability to collect digital data on individuals. Mass surveillance offers way too much power without enough oversight.