We're on the cusp of fully automated vehicles, with manufacturers pushing ever more advanced features like lane-assist and automatic braking and Google showing off fully working, entirely autonomous prototypes to the world, but there's one thing holding them back from the next stage of adoption: legislation. While the US has a big mine field to navigate through there, thanks to the mashup of state and federal law, in the UK things are a little simpler and the government could end up paving the way for speedier autonomous adoption, with new driverless car laws set to come into play next year.
As it stands, driverless cars aren't allowed on the road at all and must be restricted to private land. However, now, according to the BBC, British MPs are working on legislation that will let people trial driverless cars on British roads within the next 12 months and to help get it started, the treasury will offer a £10 million grant to a city or town if it offers to become the first area to allow the vehicles.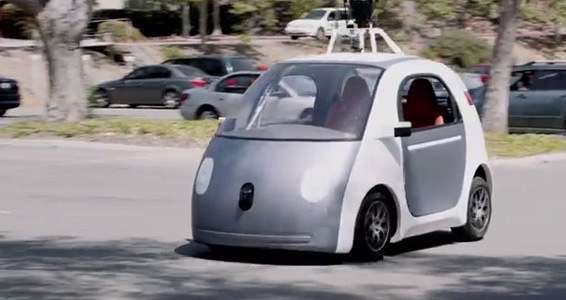 Google's latest automated vehicles have a max speed of 25MPH and foam bumpers
This is a continued commitment from last year's push, which saw Chancellor George Osbourne announcing that he wanted the UK to be seen as a pioneer in the adoption of automated vehicles.
While more expensive than there manual counterparts, there will be alternatives to buying a new car with the system already fitted. Some companies are looking to provide 'bolt-on' automation that makes a traditional car able to operate without a driver.
KitGuru Says: Looking at driverless cars, I wonder sometimes if we're one of the last generations of people that will see having a car as a necessity?