Although Attack on Titan could be pegged as just an alternate take on the tired zombie formula, its the size and grinning faces of the titans that makes it so unnerving. That and they're enormous and much harder to kill than your average head-shot deaddite. Still, that doesn't mean people wouldn't like to take a few pictures with them, so fortunately for fans visiting Japan, they can now snap some with to-scale statues of titans, in a new set of exhibits celebrating the manga sensation. It arrives alongside new exhibits for Evangelion, Resident Evil and Monster Hunter too.
*Warning* For those that have yet to watch the series, bare in mind that this post will contain some basic spoilers from the anime. *Warning*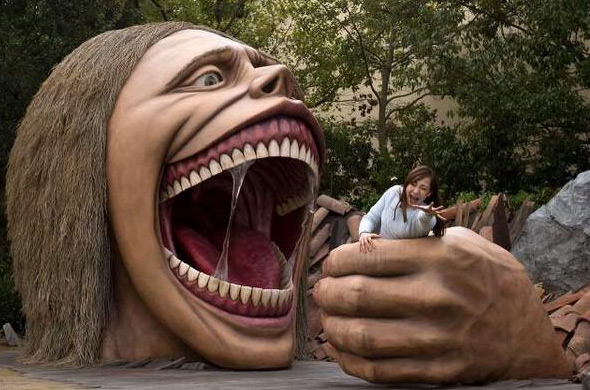 The models are excuisitly made and painted, right down to the strings of saliva in the 'smiling' titan's gaping maw.
There's also a giant statue of Eren and the female Titan duking it out, though the former seems to be doing a far better job of blocking that kick than he did in the forest of the giant trees.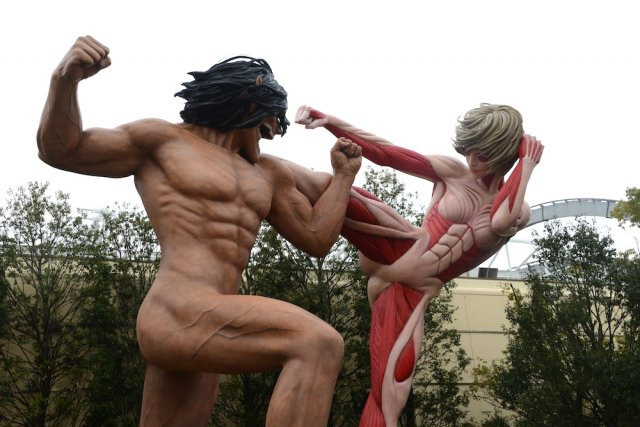 Indoors, there's a bunch of Attack on Titan merchandise available, including pins, cloaks and uniforms alongside little plushies of OCD-maid Levi. Full character statues feature too though, with some slightly creepy versions of Armin, Levi and Mikasa all on show.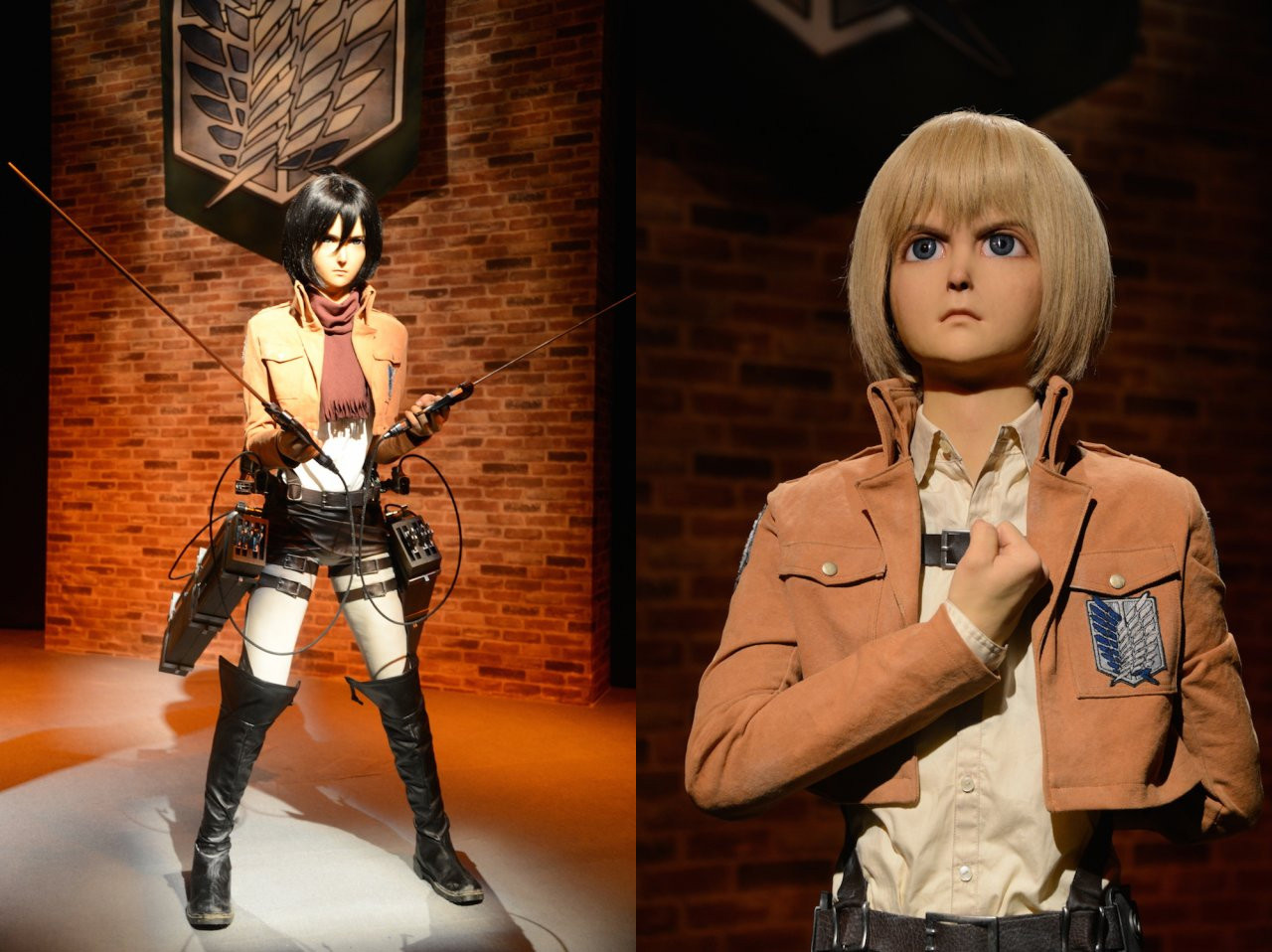 The Evangelion exhibit is dominated by a 4D cinema experience, which is wonderfully advertised in this short video:
[yframe url='http://www.youtube.com/watch?v=25f1_o4suGU']
As cool as all that is though, the Monster Hunter exhibit looks like something to behold, with life-size models of the games' biggest monsters. A few Rathians could make short work of the titans I think.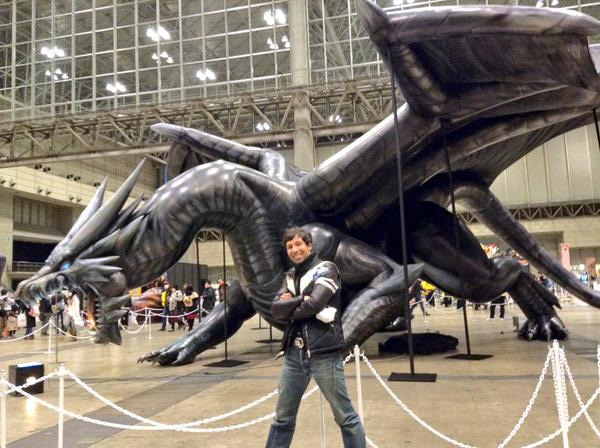 Yes, I know that's not a Rathian.
For a load more images of the exhibits, check out the CrunchyRoll coverage here.
KitGuru Says: Damn. I might need to finance a trip to Japan now.
Image source: Crunchyroll and Mehdi