Update: The BBC is now reporting that a day before the official announcement, the UN is said to have ruled in Assange's favour.
Original Story: Wikileaks founder and long-time resident of the Ecuadorian embassy in London, Julian Assange, has said that he will hand himself over to police if a UN planel rules on Friday, that he has now been unlawfully detained. Despite having spent more than three years in his sanctuary, this comes just a few months after 24/7 police surveillance was pulled from outside the embassy.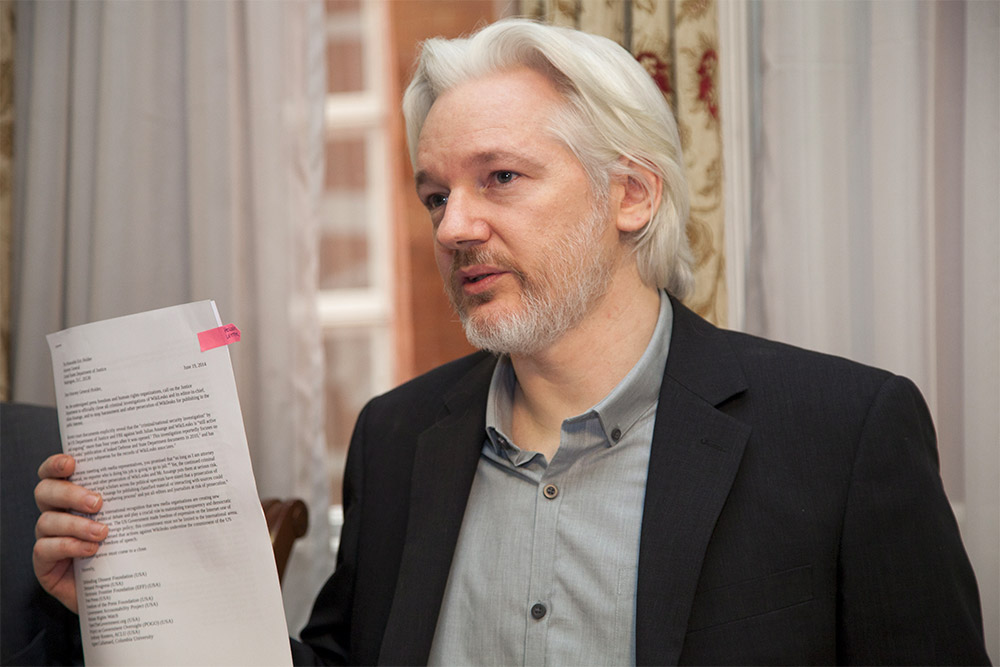 Source: Wikimedia
Assange has been living in the Ecuadorian embassy since 2012, where he fled after he was sought by British police in an effort to extradite him to Sweden where he faces charges of sexual assault. However Assange has always maintained that that was a cover to get him to Sweden, where he could then be extradited to the U.S. to face worse charges for his leaking of sensitive documents through the Wikileaks website.
To combat this, Assange filed a claim with the UN in 2014, complaining that he was being "arbitrarily detained," because he was unable to leave the embassy without fear of arrest. The position from the British government is that it still has an obligation to arrest Assange on sight if he leaves the building, but it will now be down to the UN whether that takes place or not, as the ruling is due on Friday, 5th February (as per BBC).
Assange: I will accept arrest by British police on Friday if UN rules against me. More info: https://t.co/Mb6gXlz7QS pic.twitter.com/ho0Pvf94F7

— WikiLeaks (@wikileaks) February 4, 2016
If it rules in his favour, Assange says that he wants his passport and other possessions returned to him, as well as a halt of all attempts to arrest him. However should it go against him, with no other avenues of complaint, Assange will hand himself over to the authorities, he said in an address via the Wikileaks Twitter.
If Assange does walk free, it's not clear how that would affect plans to question him within the Ecuadorian embassy. Presumably even if his confinement to the embassy were considered unlawful, he would still have active charges against him in Sweden.
Discuss on our Facebook page, HERE.
KitGuru Says: It will be interesting to see how the outcome of this effects Wikileaks. Here's hoping its infrastructure is solid enough to continue without Assange if needed.