Well that didn't take long. Following the revelations that a number of prominent Youtube Let's Player personalities had hidden their ownership of a CS:GO gambling site that they were promoting to their young audiences, Trevor 'TmarTn' Martin and Tom 'ProSyndicate' Cassell are now being sued.
Although there is a lot of general controversy surrounding sites like CSGOLotto which allow players to gamble their in-game skins against one another in a randomised winner-takes-all scenario, the fact that these guys pretended it was a cool site they had just discovered naturally, is seen as far worse. They actively promoted the site as a great place to make quick money, to a young, impressionable audience.
And now that audience is striking back. Or more accurately, its parents are, as it's on behalf of their child that one parent has filed against the pair of Youtubers. The prosecuting lawyer in this case is Jasper Ward, who doesn't have much in the way of game-related legal action, but is often responsible for class-action suits and personal injury claims.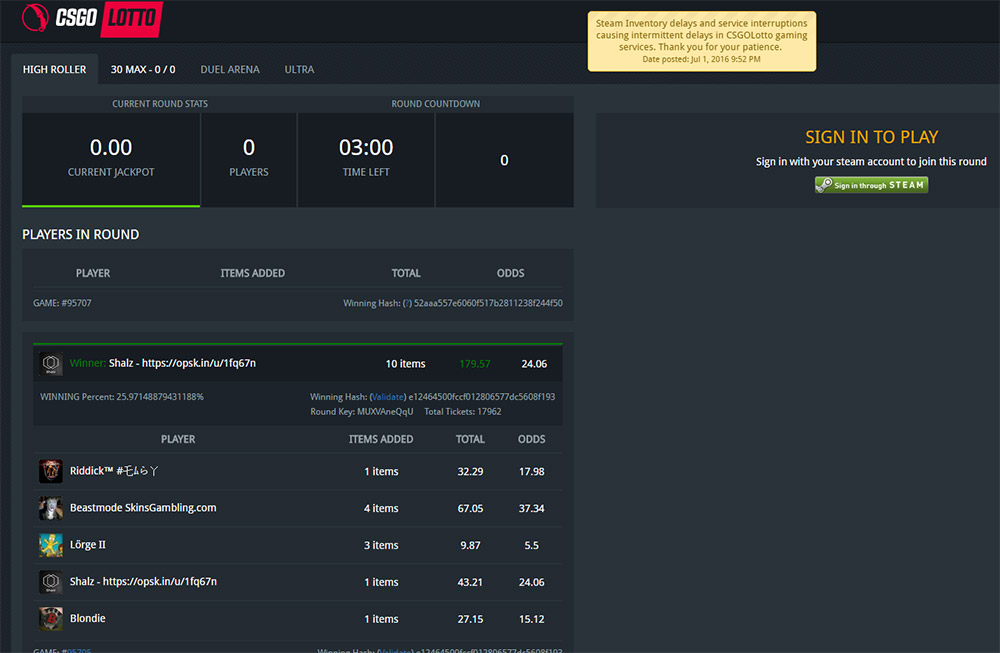 And while this controversy continues, CSGOLotto keeps on raking in its eight percent cut.
The lawsuit alleges that the duo of Youtubers "actively promote Lotto as a gambling service, including to minors" and that they hid their involvement with the site. Although both men involved have previously claimed innocence – even retroactively adding text to the their video descriptions to explain the promotion – many have pointed out earlier videos of theirs which seem to suggest that they had merely stumbled across the website.
In-fact, they had owned CSGOLotto from the start and may have even benefited during gambling roll-offs themselves, by tweaking the back-end algorithm.
Although both men had posted some form of apology, they mostly cover people 'getting the wrong idea,' or 'feeling mislead,' rather than actually admitting any fault. It seems likely from the way they spoke, that they have had legal representatives involved in the process from the earliest moment of this debacle.
Discuss on our Facebook page, HERE.
KitGuru Says: It seems hard to imagine a judge or jury not finding solid evidence against these guys. The sheer volume of videos they've produced where their ownership of the site isn't made clear, is huge. That will not help if this ever goes to trial.