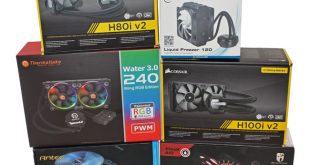 Following on from our round-up of SilentiumPC air coolers – which you can read HERE – we decided to take the next logical step and do the same for some AIO watercoolers on the market. We were sent 6 different AIOs from 5 different companies – which one comes on top when it comes to performance and value for money?
The specific coolers we have today were chosen as they are some of most popular mainstream AIOs on the market. In other words, if you went to an online retailer and searched only 'watercooler', you would find most of these units pretty quickly. Popularity is not always an indicator of a good product, though, so let us dive right in.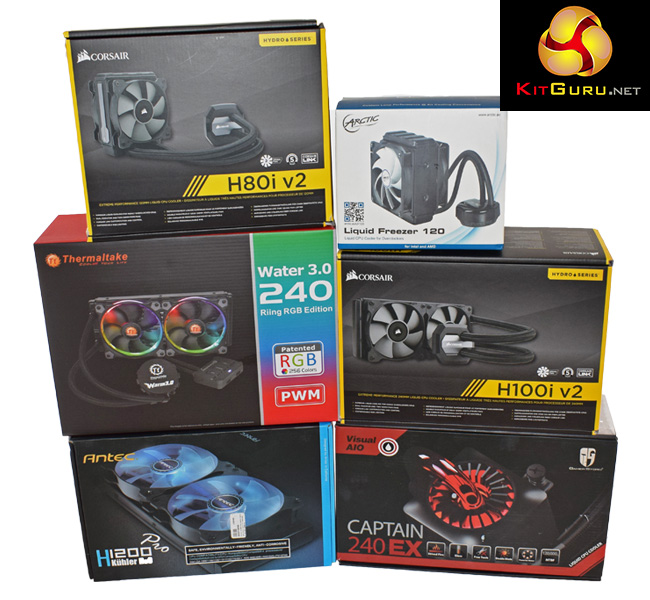 As you can see, we have the following coolers proceeding alphabetically. Each cooler has its own dedicated page in this review while there is a big picture overview at the end for direct comparison.
Antec Kuhler H1200 Pro
Arctic Liquid Freezer 120
Corsair H80i V2
Corsair H100i V2
Deepcool Captain 240 EX
Thermaltake Water 3.0 240 Riing RGB Edition
Be sure to check out our sponsors store EKWB here