One of this year's big announcements from Facebook founder Mark Zuckerberg – as well as crowd-sourcing this year's challenge for the young billionaire – was that he wanted to start his own Facebook book club, much like US talk show host, Oprah has. However unfortunately for the Facebook founder, not everything he touches turns to gold, as while his first book recommendation made the author one of the most popular on Amazon for a short while, only a couple of hundred people showed up to talk about it.
The big suggestion Zuckerberg took to heart this year, was to read a book every week recommended by someone else. To play along at home, you could join his "A Year in Books," Facebook group and see what he's reading. His first choice was The End of Power by Moisés Naím, a book that analyses how power is shifting in the world, from an old guard to nobody in particular. On top of keeping people informed with what he has his nose buried in, Zuckerberg also organised a chat with the author, hosted on Facebook.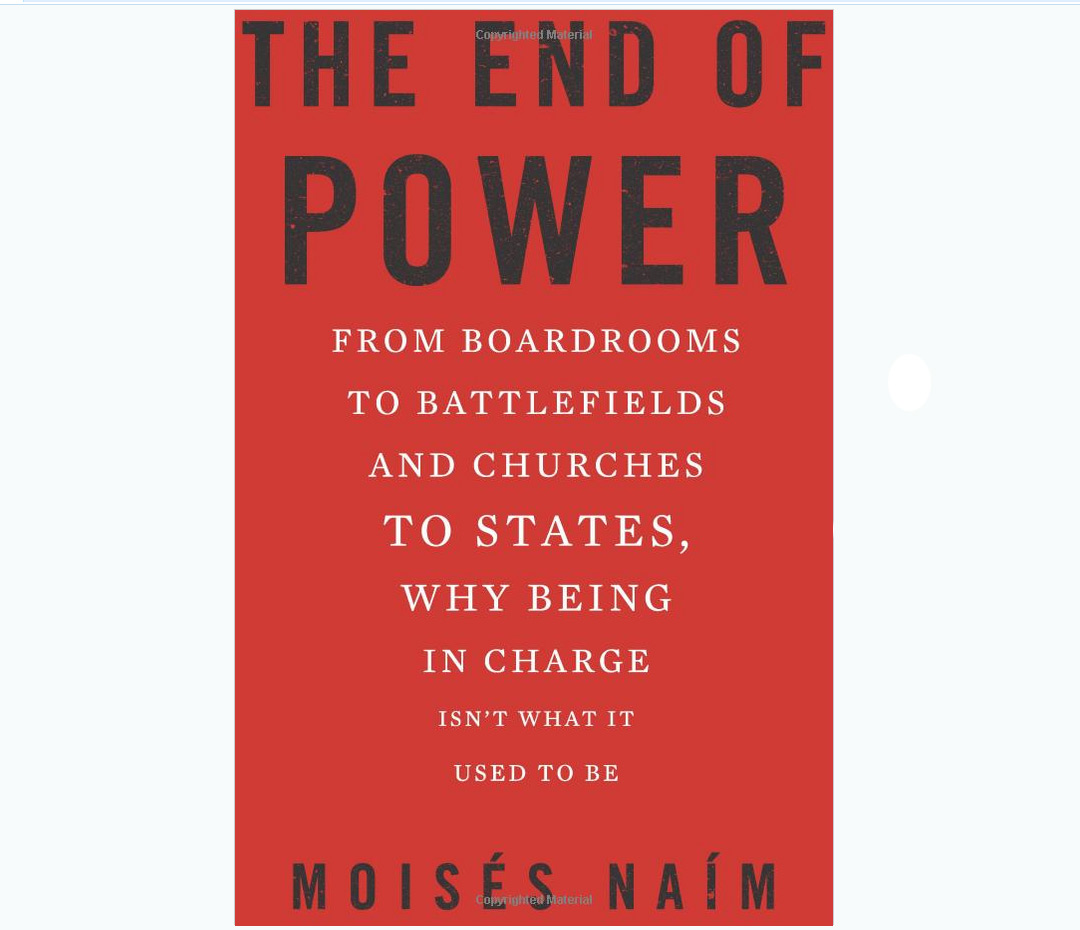 The sequel should be called, "The End of Facebook's Power."
But almost no one showed up. Of those that did, only 137 questions were asked, many of which were entirely unrelated to the book or involved people that hadn't read it. There were a few serious and interesting questions and answers, but it's difficult to call an event like this a success, when so much press was given to the event. It's also quite telling of how poor Facebook can be at relaying information or encouraging interaction, when Zuckerberg's own "Followers," total 30 million and his book club group has 250,000 and almost none of them were engaged enough (or perhaps even saw related posts) to join the discussion.
The Washington Post believes this is indicative of the way Facebook handles posts. The fact that it doesn't take cues from the likes of Reddit or Twitter (at which votes and chronology, respectively, are the most important) but uses its own strange algorithm to list posts by level of relevance. That meant that any conversation was hard to follow for even those that did see the posts and consider contributing.
For this writer however, it seems like Zuckerberg was asking fans a lot to try and read a book in under two weeks. He may have that sort of free time, but for a lot of people that's far too short a time frame to get through 320 pages.
Discuss on our Facebook page, HERE.
KitGuru Says: I just feel a bit bad for Moisés Naím. He was probably pretty pumped that his book was getting so much attention and was no doubt a bit disappointed by the lack of interest at the actual event.