For about a week I have reported to you about what was going on at Computex 2015, one of the world's most important high-tech industry trade-shows. To conclude the exhibition I visited the closing press conference held by Taiwan external trade development council (TAITRA), the organization, which organizes Computex.
I went to the Computex closing press conference with little in the way of expectation, but when you have had a good lunch, things generally look pretty rosy.
The press conference was both interesting and short. It took half an hour and that was only because Mr. Walter Yeh, executive vice president of TAITRA had to repeat his English spiel in Chinese, so really it was ten minutes at most, plus a few questions from the floor.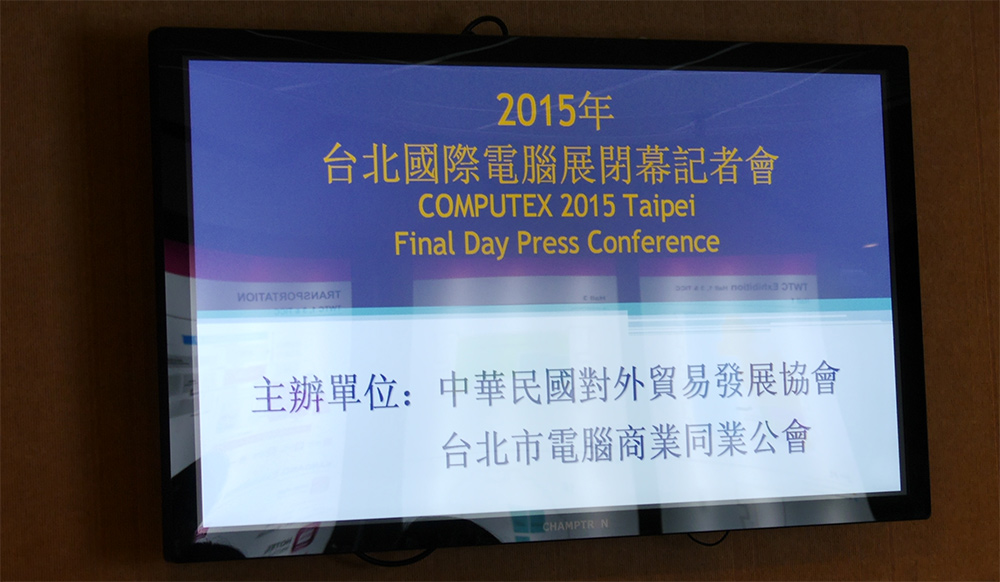 I thought Computex was a computer exhibition that aimed to display Taiwan as a showcase to the world so we would know what was coming in the latter half of the year in the run-up to Christmas and I was about half right.
In fact, Computex is specifically about B2B (Business to Business) and is absolutely not a show for concepts. If you see it at Computex, you can place an order and buy a pallet or container of the things. This year Computex was buzzing with IOT (Internet of Things), which is a huge field that most of us see as wearables. Next year who knows? Computex does not make trends or push in a particular direction, but instead follows the industry by showing innovative products that will be available shortly.
While "following" the industry may not sound too "progressive", it actually means showing the trends. When you see a mainboard with a USB 3.1 type-C reversible receptacle, you may well wonder how it should be used in a tower PC tomorrow. However, you should keep in mind that without that very USB-C port on the backside of your 2015 computer, there will be no your 2017 PC or monitor with type-C ports on the front.
The industry knows that, which is why Computex is flourishing. Here are a few facts and figures:
There were 38,555 foreign visitors to Computex 2015, an increase of 1.5 percent year-on-year;
1,700 companies were exhibiting at Computex 2015 of which 30 percent (about 500) were from overseas i.e. 70 percent are Chinese.
TAITRA tells us that Asian buyers account for 76% of Computex international visitors, followed by North American (10.6%) and European (7%) buyers. Other entities that got a mention are Hong Kong, Thailand, India and Germany. Countries such as the U.K. and France did not get a whiff of attention. Countries that increased their presence at Computex 2015 include the Gulf States.
In fact, we in the U.K. are a slice of that 7 percent total which is pretty humbling.
Computex 2016 will run from the 31st of May to 4th of June, 2016, and once again will be a five day show. The interesting thing here is that other consumer electronics shows have dropped to four or three days. Meanwhile, Computex is expanding and in 2017 it will open a second hall at Nangang, Taiwan. This will be in addition to the current Halls 1 and 3 at the World Trade Centre.
If things remain as they are, then exhibitors will be offered more space to show their wares. Moreover, Computex will open its doors to other companies, something extremely important for the world of IoT.
"We will invite more companies," said Mr. Yeh. "More good companies."
I left 101 in 30°C heat and stepped out of the Main Station half an hour later in pouring rain. Computex 2015 was officially closed.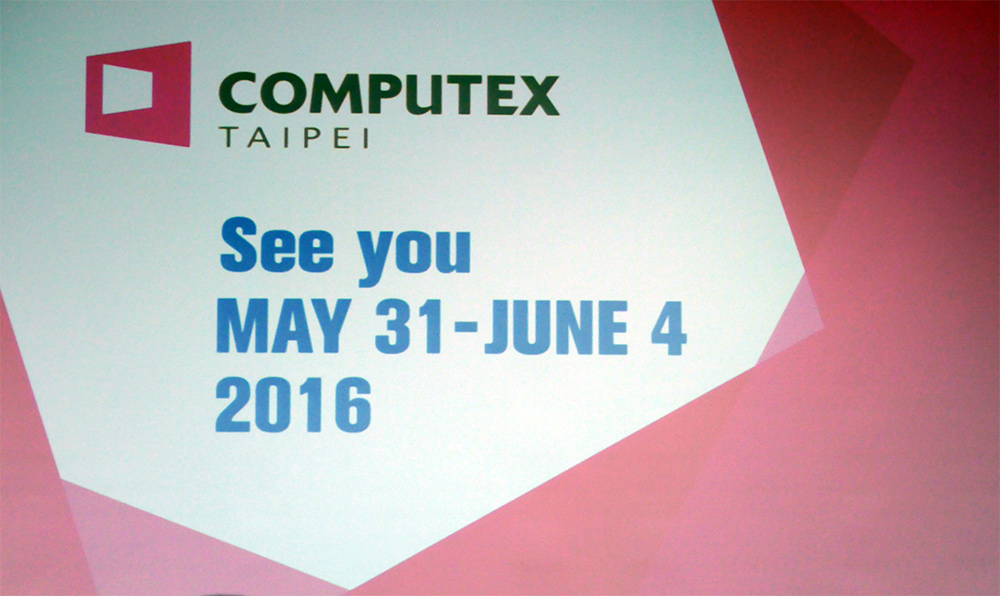 KitGuru Says: Another year gone, but we will be there again in 2016!