Considering how young Space X is as a rocket developer, it's somewhat surprising that it seems so advanced and forward thinking, especially when it comes to getting people to Mars. Boeing however isn't happy letting it take all the limelight and has challenged the Elon Musk founded company to the longest race ever conceived: a race to Mars.
Unlike the 21st century founded Space X, Boeing has been in the space game for a long time. It helped the U.S. during the last great space race, making sure it made it to the moon first, before the Russians. It's not sat idle since, but clearly it's taken Space X for it to lace up its cleats once again, as it's now thrown a rocket fuelled gauntlet at Musk's feet.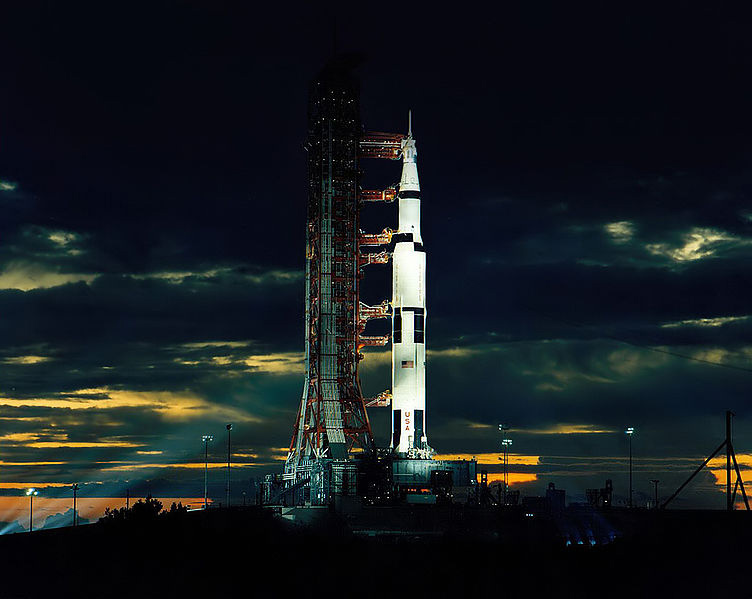 Boeing helped manufacture the first stage of the Saturn V rocket. Source: NASA
"I'm convinced the first person to step foot on Mars will arrive there riding a Boeing rocket," said Boeing CEO, Dennis Muilenburg at a Chicago based innovation event (via Bloomberg). There he outlined not only plans to take people to the red planet, but to a series of destinations not too far from Earth, as well as using hypersonic jets to cross the globe in just a couple of hours.
It's been developing a new rocket with NASA, known as the Space Launch System, for some time now and has a history of helping to manufacture magnificent space hardware – like the Saturn V, the largest rocket ever built and the one which took the Apollo missions to the moon.
So it has the pedigree and now that Space X and Blue Origin have helped make the idea of affordable space tourism something much more viable, Boeing is looking to join in the race right along with them. With its future developments, it hopes to help people to Mars and deliver many more into orbit for zero gravity holidays and excursions.
Discuss on our Facebook page, HERE.
KitGuru Says: Who do you think will get the first human boots to Mars? Space X does seem like the most viable candidate at this point, but if you were going on past performances, Boeing's pedigree is much stronger.