The construction of a real world Hyperloop, that is a 700MPH+ levitated train built inside a near-vacuum tube for reduced air resistance, could happen sooner than we expected in Dubai. The country is looking to improve its infrastructure and has gotten in touch with developing company, Hyperloop One, to discuss the feasibility.
The Hyperloop is a technological design that was proposed several years ago by Space X and Tesla founder Elon Musk. Since then several companies have taken on the idea of building the world's fastest and most efficient rail network. They hope to develop a transport technology which would be faster than any other and much more efficient than air travel.
The last time we heard about Hyperloop technology, it was being trialled in the desert. Although some open-track tests have been completed, we've yet to see a fully enclosed, working hyperloop, but that may be accelerated now that Dubai is interested in the technology.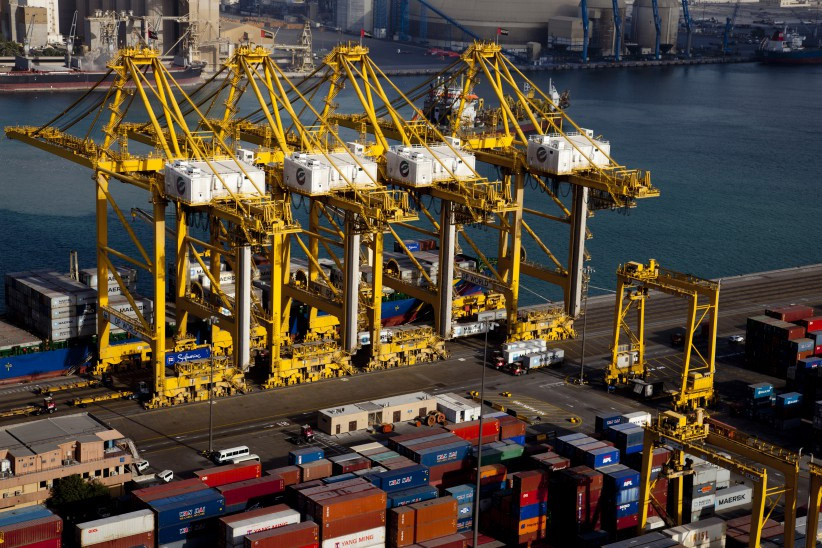 Source: DPWorld
Hyperloop One is now said to be conducting an economic and feasibility test, according to TechCrunch. It will be teaming up with supply chain provider, DP World, to discuss the potential for building a Hyperloop in Dubai and what sort of benefits it could bring to the economy.
"It's got the infrastructure, regulatory movement and kind of capital in place needed to build it already," said excited Hyperloop CEO, Rob Lloyd.
How the Hyperloop will be implemented is up in the air though. Although original designs called for a free-standing, land-based hyperloop, DP World is said to be considering the potential for a submerged train system to help it ferry cargo between cargo terminals.
Other regions of the world investigating hyperloop potential are Russia, Finland, Switzerland and Sweden, among more local projects.
Discuss on our Facebook page, HERE.
KitGuru Says: Hyperloop technology seems like a pretty efficient way to get about. Not the most luxurious, but certainly speedy and affordable – once the infrastructure is in place.