Tech giant Google and investment management firm Fidelity, have together invested a billion dollars into Elon Musk's Space X company, bringing its value to over $10 billion and helping to kick-start the project which Musk himself talked about recently: the plan to build a network of miniature satellites to offer universal, fibre speed internet access.
The idea of giving people all over the world access to high-speed internet access via satellite isn't new, it's just very expensive. Space travel isn't cheap but even with contemporary rocket technology and potential Space X's ability to re-use the first stage of its Falcon 9 rocket (if it can just land the thing) it is a project expected to cost in excess of $15 billion. While Google's investment only just scratches the surface of that, it is at least a start.
Part of it is likely to be down to Google founders Sergey Brin and Larry Page's personal interest in space and their admiration for Musk's plans to take people to Mars as soon as possible to begin constructing a colony there. It's thought that Space X will use funding generated from people all over the world subscribing to the satellite network (when launched) that will fund the trip to the red planet and its eventual colonisation.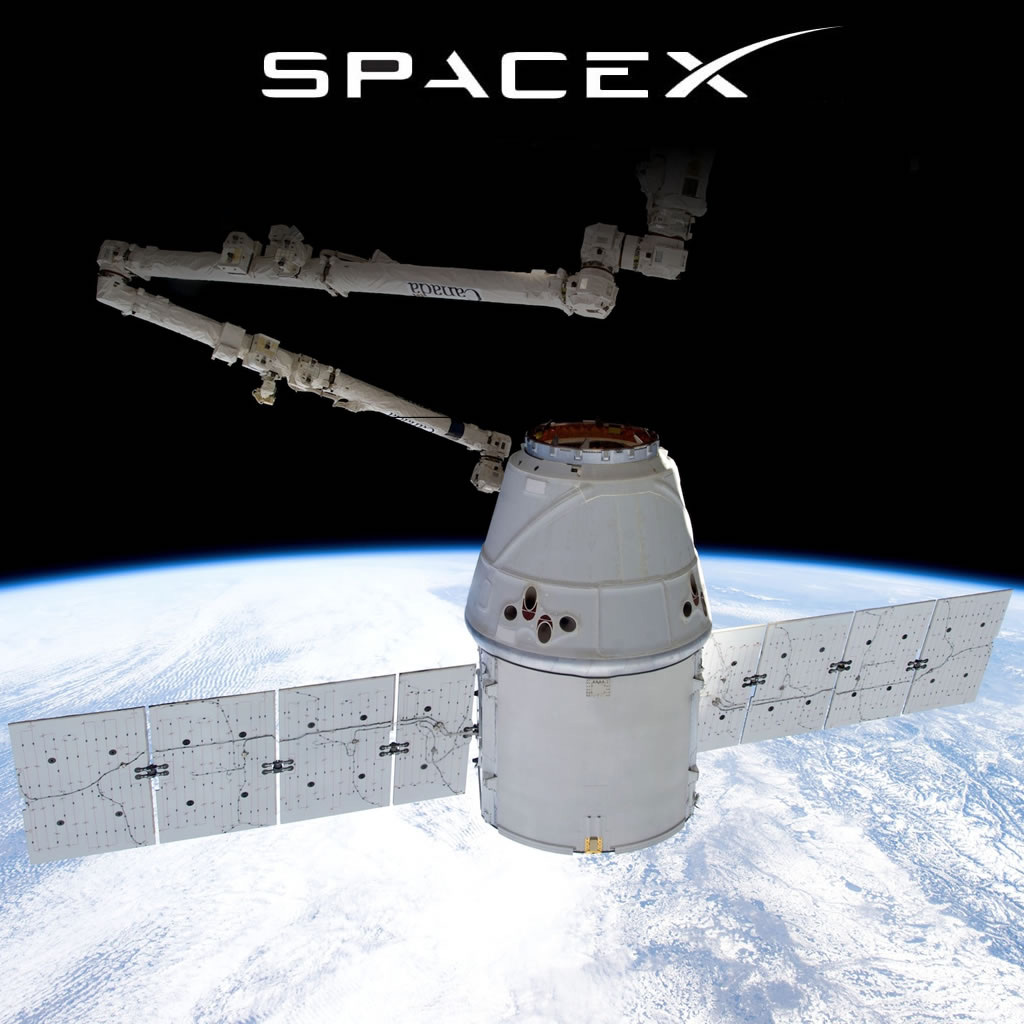 Space X has made big strides in recent years, including transporting supplies to the ISS
However, Google isn't likely to be entirely altruistic in this venture. As NYTimes suggests, it may well be looking to hitch a ride on the satellite launch vehicles, or perhaps even acquire itself a bit of space on the satellites themselves, so that it could use them for imaging purposes. While the firm currently offers satellite imagery as part of its Earth and Maps packages, it has to buy these from third parties, rather than producing its own. It wouldn't be surprising if it wanted to rectify that and saw Space X's plans as a great opportunity to do so.
Google and Fidelity together now own 10 per cent of Space X, with its investment bringing the value of the firm to $10 billion.
KitGuru Says: I'm hoping that Musk teams up with Branson on this one. While the former may have more money to play with than the latter, Branson has the technology backing with former Google employee Greg Wyler, who owns the rights to the spectrum needed for such a venture.