Rumours about takeover of Advanced Micro Devices surface pretty frequently and given the current financial woes of the company, it was only a matter of time before they emerge once again. But while it is unlikely that AMD will be purchased by any other company, it is possible that the company will get an investment from a third-party.
In the recent weeks a number of reports emerged claiming once again that Advanced Micro Devices could be acquired by Chinese BLX IC Design Corp. Various rumours about possible acquisition of AMD emerge rather regularly, but in most cases they are completely baseless since it is impossible to take over AMD and its key technologies. However, it looks like the new management of the company has found a way to get money from an external source without taking a loan or selling the company off.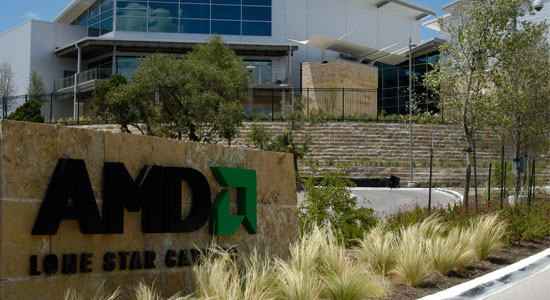 Since AMD licenses the x86 instruction set as well as a number of other crucially important technologies from Intel Corp., the control of AMD cannot be changed. Once it is, the cross-license agreement between AMD and Intel is automatically terminated and the new owner will have to renegotiate it, or lose the ability to make x86 chips. Therefore, it is almost impossible that AMD will be purchased by any company, including Chinese-government controlled BLX.
"Although BLX has partnered with AMD in the past, we believe such a takeover is highly unlikely," wrote Christopher Danely, an analyst with Citigroup, in a note to clients, reports Tech Trader Daily. "Any company that acquires AMD would have to renegotiate the x86 cross-licensing agreement with Intel – a dealbreaker given Intel's concerns over protecting its IP, in our view. In addition, trade restrictions from the U.S. government would likely prevent an outright takeover by a Chinese government-run entity, in our opinion."
Without the x86 license and with a risk to run into roadblocks set up by the U.S. government, it simply makes no sense for anyone to acquire AMD.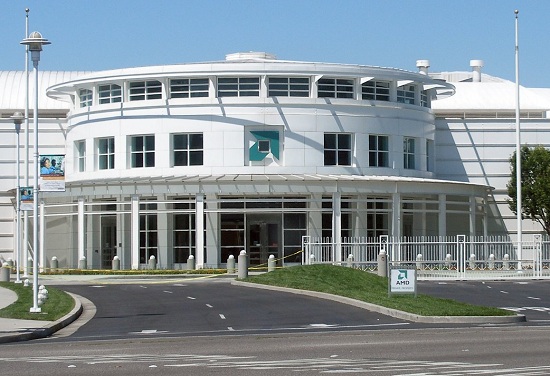 But while it makes no sense to gain control of AMD, it is possible to buy a stake in the company. According to VRWorld, China's Loongson Technology, a microprocessor manufacturer controlled by BLX IC Design, the Chinese Academy of Sciences and the Institute of Computing Technology, is set to make strategic investments in AMD's technologies and product lines. Loongson is known for its Godson family of processors that use the MIPS architecture. Loongson has worked with AMD in the past and even incorporated some of AMD's logic into its processors. Besides, the company has plenty of money, some say as much as $19 billion.
The Chinese chip designer could certainly provide AMD enough money to boost its research and development (R&D) capabilities. AMD's R&D budget for this quarter will be around $200 million, which is a lot less than AMD has spent historically. Since the company's sales are dropping, it will not be able to quickly boost R&D spending, which means a threat for its future and long-term survival.
What is completely unclear is why Loongson needs to invest in AMD. Perhaps, the Chinese chip company believes that AMD has potential to recapture a significant chunk of the PC processor market from Intel and/or design competitive application processors for mobile devices or Internet-of-Things applications. If AMD can create products and make money, its shareholders will benefit from it. However, knowing business approaches of Chinese companies, they are hardly interested in earning dividends or even sharing profits. What they want are technologies. Perhaps, AMD could license them graphics processing technologies, CPU building blocks like high-speed interconnections or certain proprietary instructions.
AMD and Loongson did not comment on the news-story.
Discuss on our Facebook page, HERE.
KitGuru Says: While it is possible that Loongson only wants to license certain intellectual property from AMD in exchange for investments, it is also possible that we are talking about a strategic collaboration. We are not sure how it could work out, but if a deal between AMD and Loongson is signed, it will likely be a game changer in many ways.